We really wanted to land on an "island airfield". There are a few in Japan. These are artificially raised islands on which the runway was built. Kobe has such a runway. So today it's from northern Japan, Hokkaido Island to the main island of Honshu. Weather is nice today!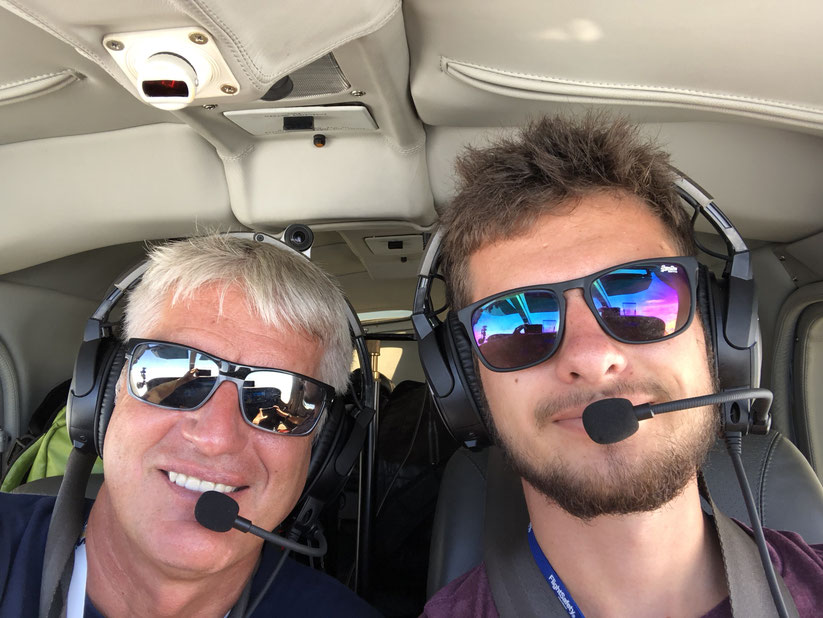 The departure from New Chitose is easy and we are already at our cruising altitude. Half way there will be a thunderstorm front and we get the whole program today ... ice and a lot of turbulences. Today it takes for the first time a weatherproof stomach ... After almost an hour through the weather front, it is smooth again.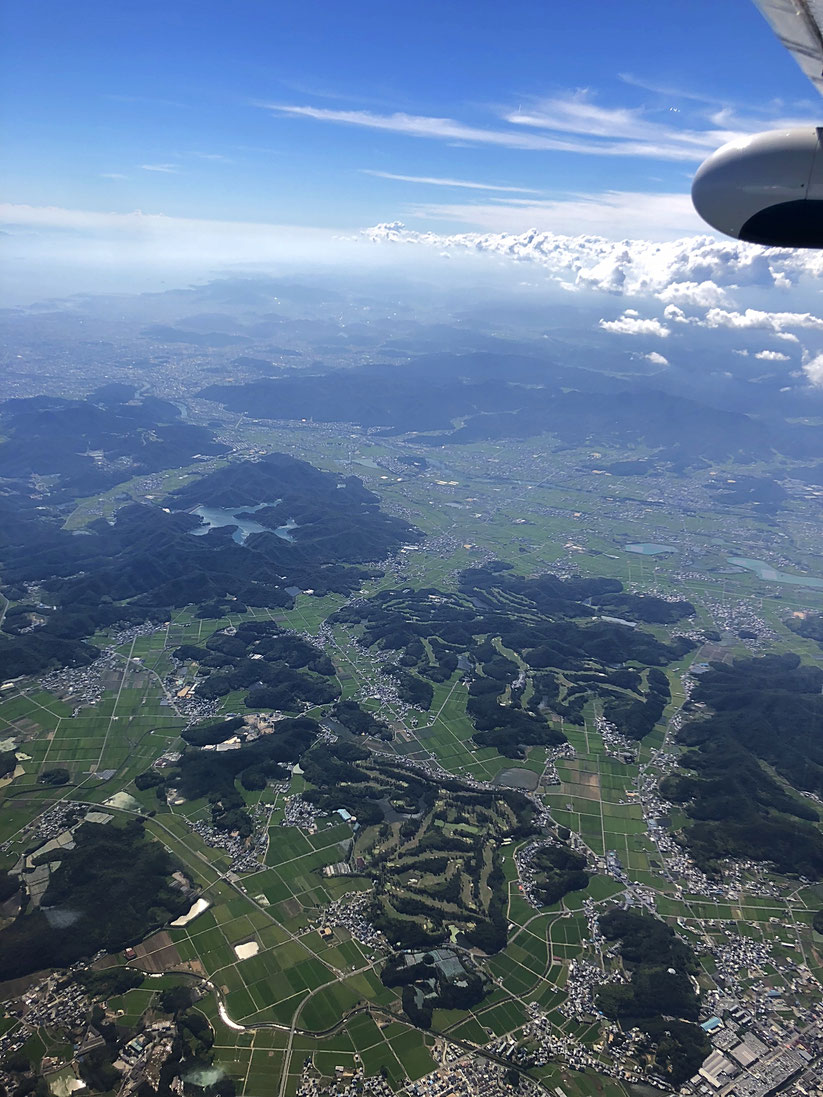 The approach to Kobe is easy. We get a circling-to-land. This means that we first fly to the other runway, then flying the pattern for the opposite runway. This is very nice, because we get a nice view over the airfield and the city.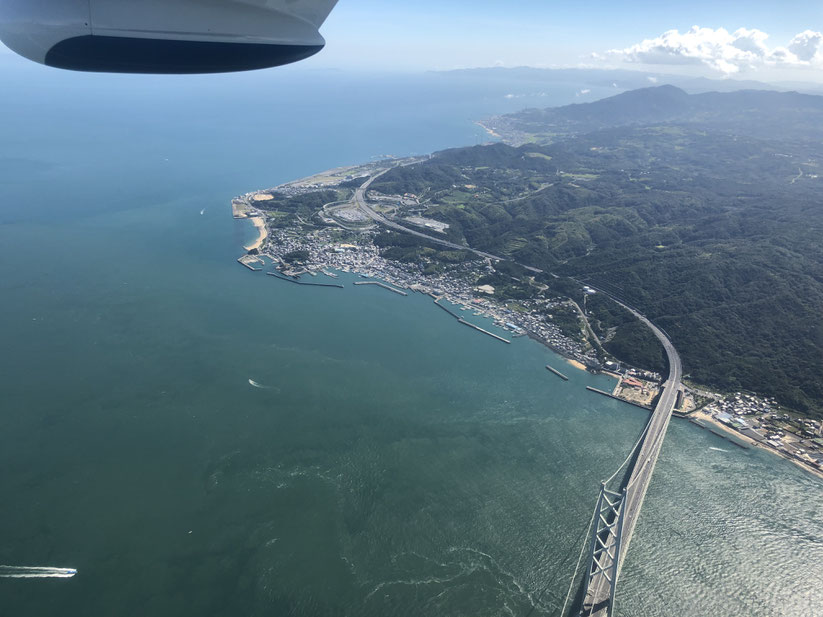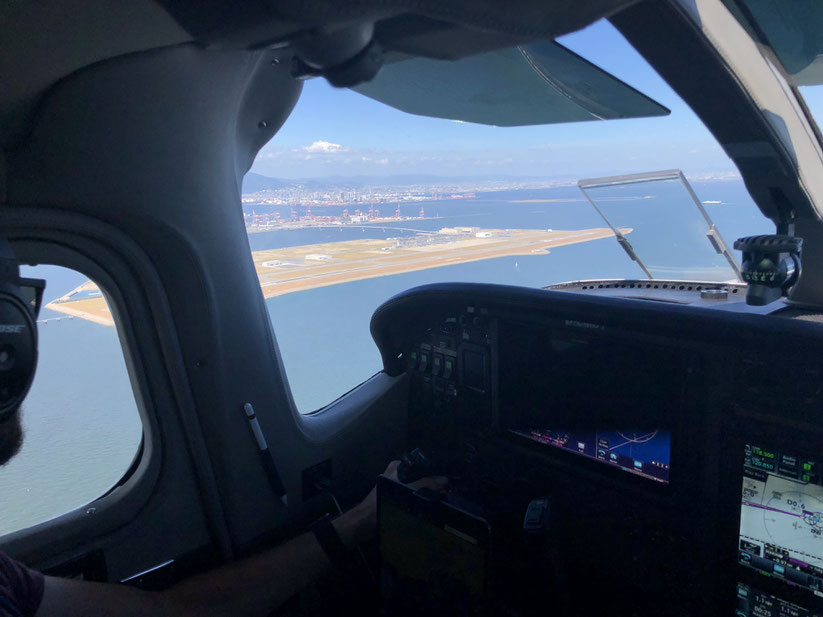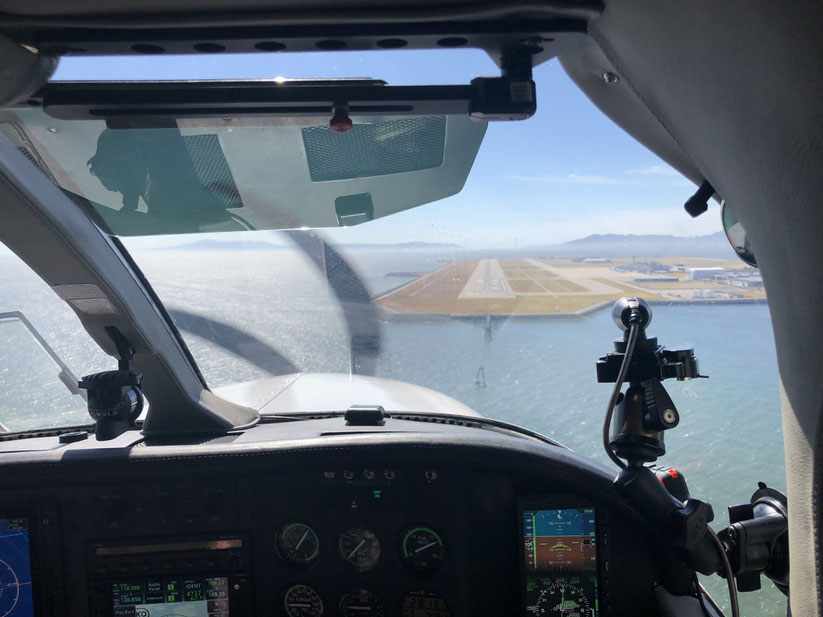 We thought Kobe would be a relatively large airfield. It was not the case. It is a small regional airfield with hardly any air traffic. Our handler is already waiting for us and the tanker is already there. We were even allowed to park our plane in the local maintenance shop. For the first time we had a hangar on our trip :-)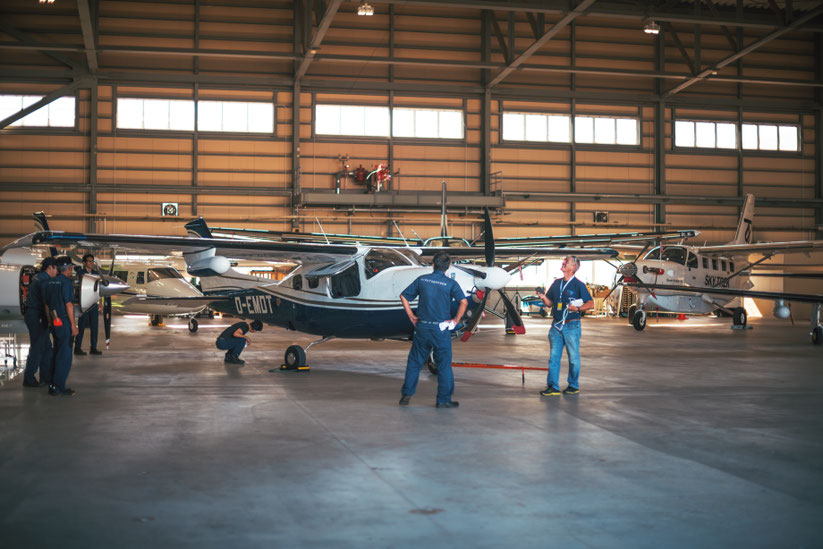 Aircraft refueled and parked in the hangar. We unloaded our bikes and start our ride towards Kobe over two large bridges. We cycle about 10 km. It's getting hot. Hokkaido was still very pleasant. Now we have almost 35 degrees and felt 100% humidity. Even with ebikes we can't avoid to sweat.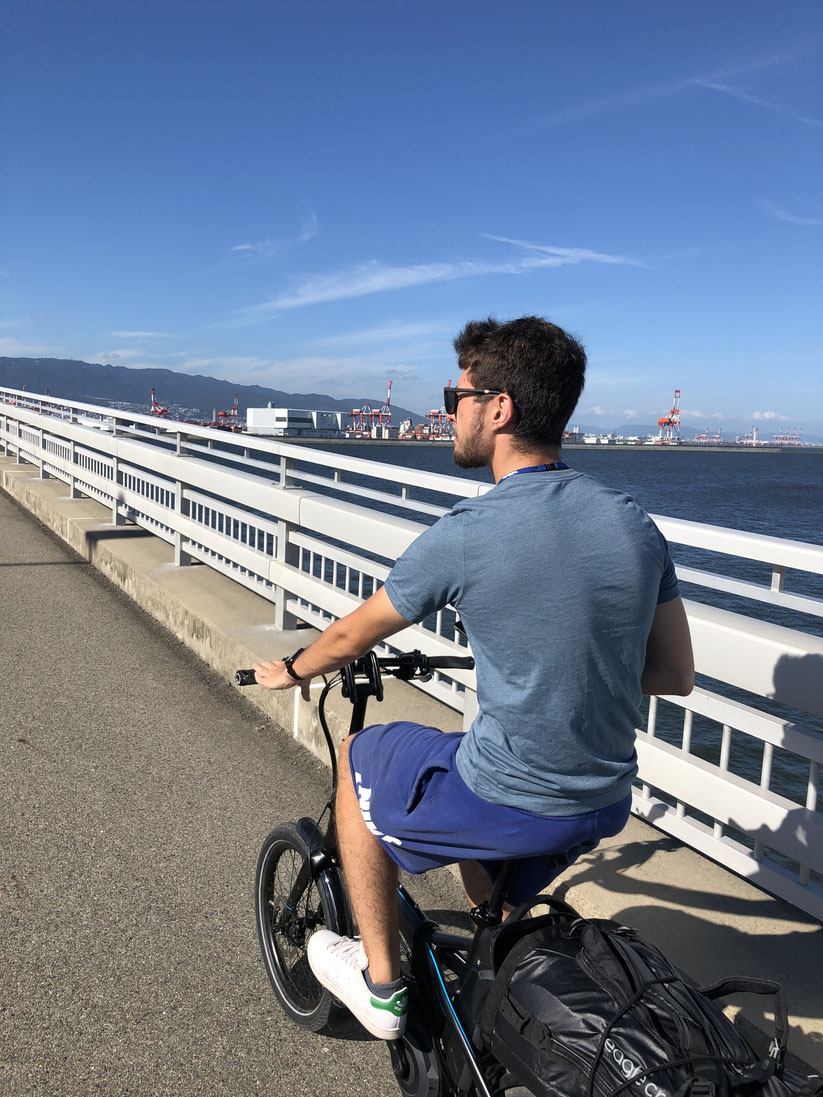 What is Kobe known for? Sure ... the Kobe beef. Despite horrendous prices, we have to enjoy this specialty today. So ... restaurant booked for the evening and in the meantime we are exploring the city. Kobe is an industrial city with a very nice downtown with many shops. We walk through the streets and get the atmosphere of the city.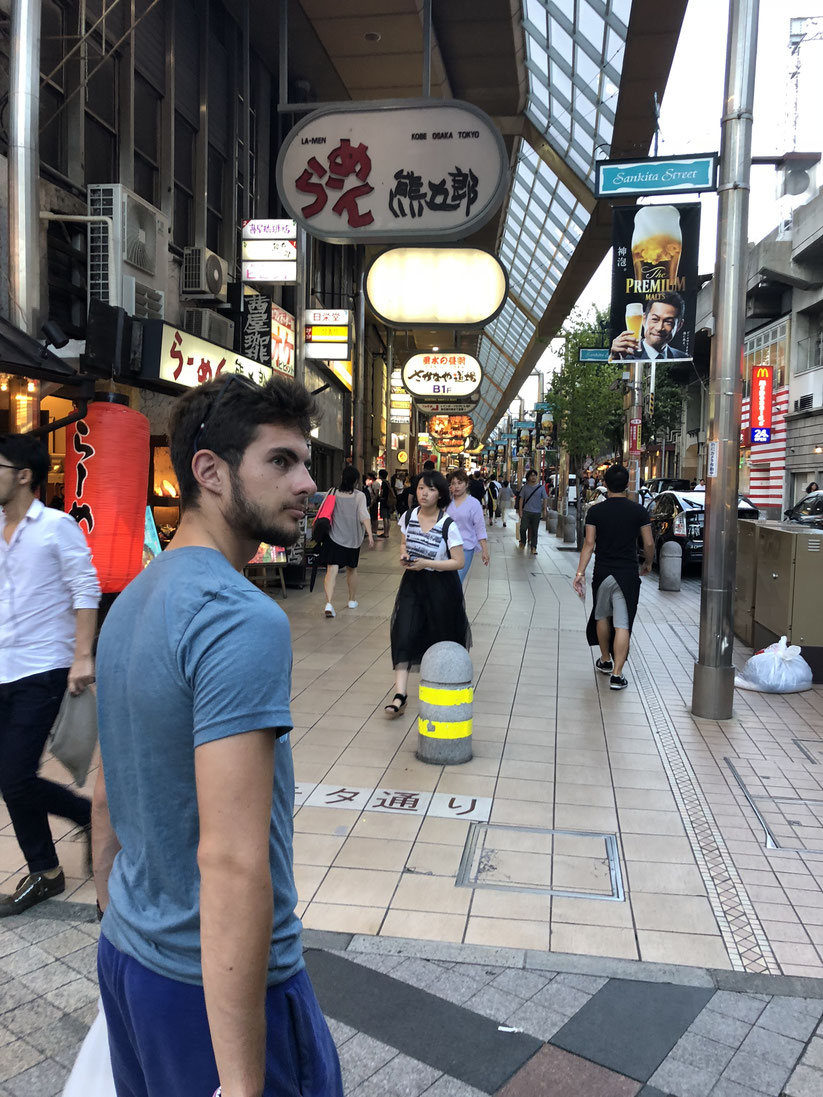 We are ordering 130 gram per person of the special meat. It really tastes very good. The very nice preparation with live cooking was also a great experience.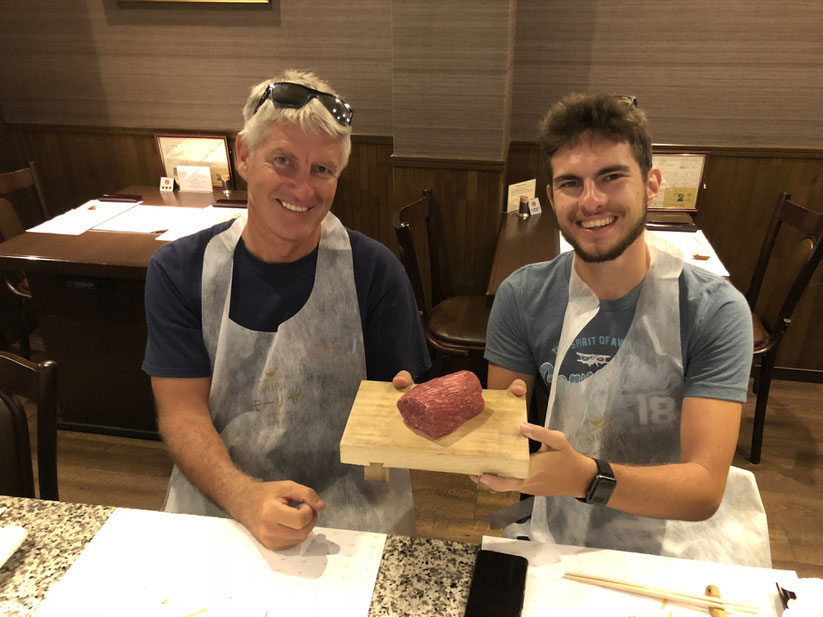 On the next day our journey continues. Okinawa is our next destination.