The next day we want to continue flying to Laos. With a refueling stop in Macau, it should go directly to Laos. The day before we leave we got bad news. The Chinese authority has a problem with an entry in our aircraft papers. The lady of the authority complains a handwritten entry in an extension of the ARC. We assure her that this is perfectly normal. Even a confirmation from the Luftfahrtbundesamt did not help.  She probably has her own understanding of German Air-Law. There is nothing we can do. We are coming more and more into areas where aviation is still extremely bureaucratic and flying is extremely regulated. We already have a first taste. This is mainly because these countries have no history of general aviation. Aircraft are either military or airliner. Private planes are hardly or not at all.
So ... the Chinese do not want us ... then we have to reschedule. Well ... what are the alternatives in this area? Unfortunately, there are not many. The Philippines? Vietnam? Taiwan? That was it already. Luckily, our plane has a long range. So we can really fly around Macau. Our agent AirOps in Germany is organizing our Plan B in no time. Today we will fly to Taiwan and stay overnight in Taipei and then fly to Laos via Vietnam the next day. Such a flight plan change is unfortunately not so fast in these countries. Typically 5 days ... but we do not have the 5 days. With much persuasion our agent manages to get both overflight and landing permits within one day. So first to Taiwan and the next day a permit for Vietnam. These are declared as so-called "tech stops". So for pilots who have to transfer a plane without passengers. These are easier to get. Good that only pilots are on board :-)
We use the day to look at the castle of the princes of Okinawa and drive a bit through the area and hope that the permits will come.
Like Bruchsal Castle, it was also destroyed in World War II and rebuilt after the war. So this is a new old castle, or an old new castle?!?
Here is a representation of what it used to look like at ceremonies.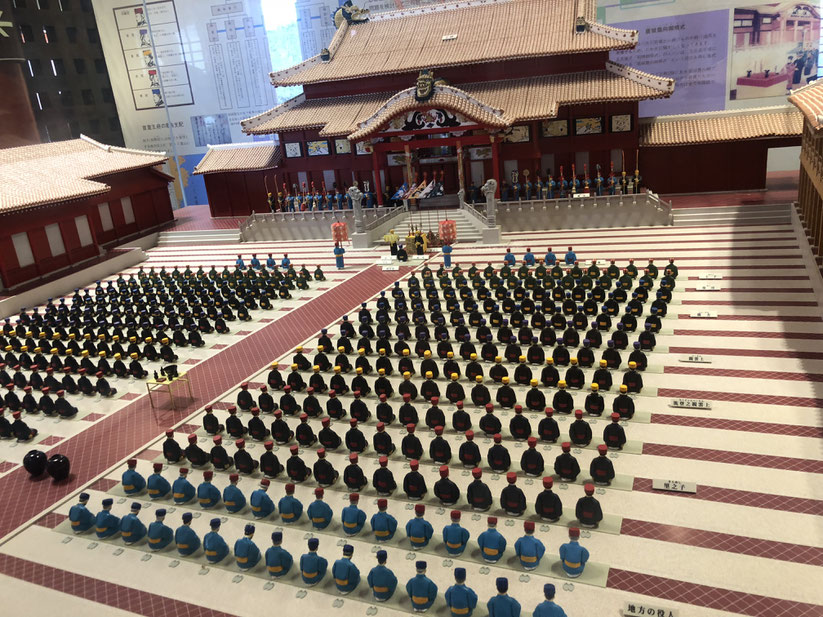 We ate something in a small local restaurant. After that, we were again 30 km in the heat on the road with the bike.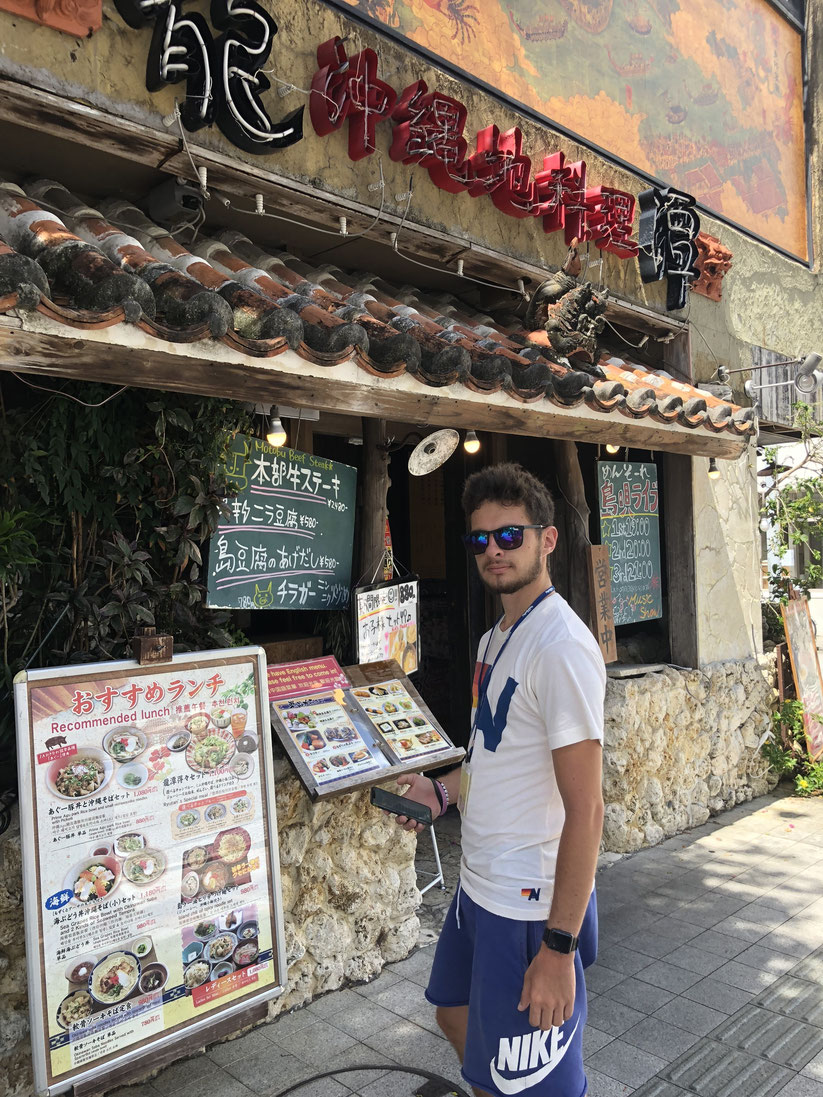 At 18:00 then the permits are available. So we fly to Taipei. Quickly organized a hotel, made the flight plan and on to the plane.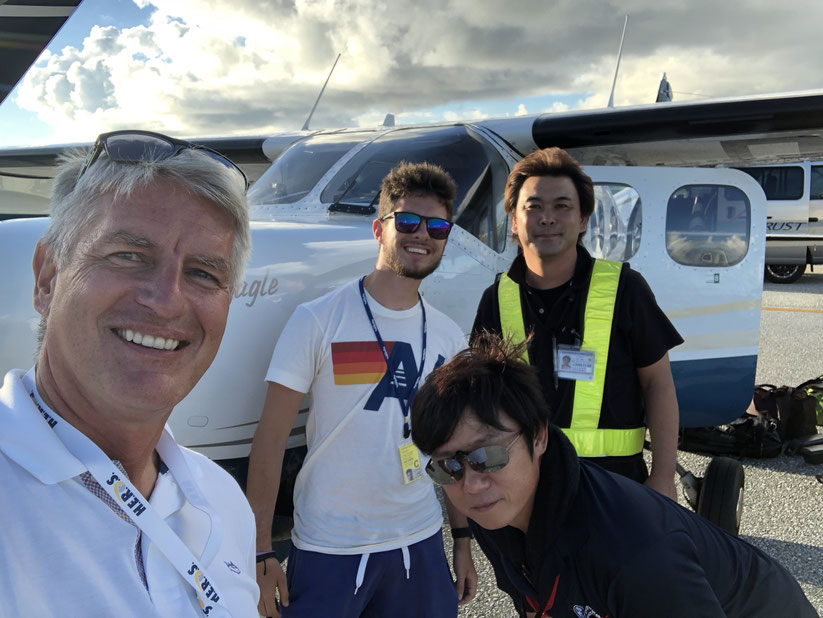 Our nice handler Motoaki (Gen) has perfectly organized all the formalities for the modified departure.