The flight from Laos to Mandalay was short. A few hours later we were down again. The airport is a bit out of town. Since we have to leave early the next morning, we decided to use the shuttle service.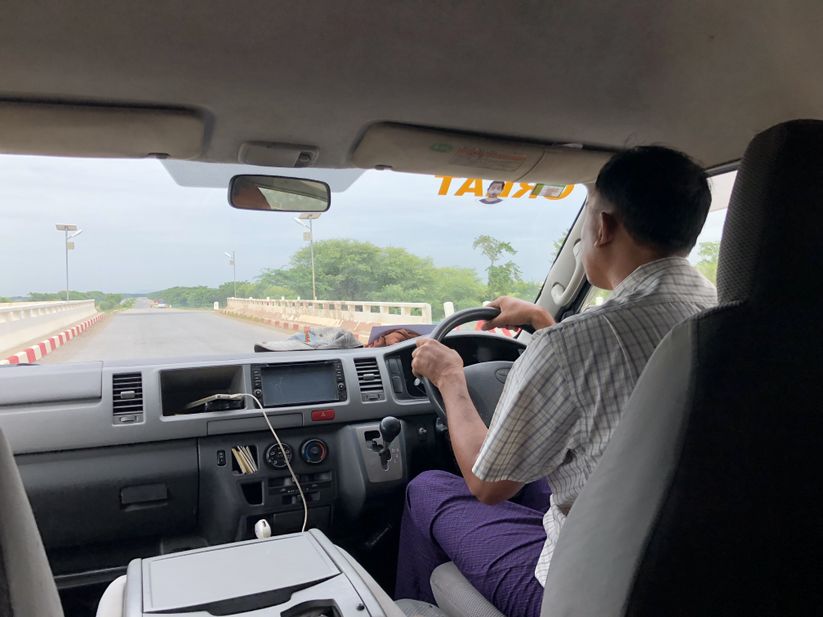 Our hotel is located right on Mandalay Hill. There are many temples there. We borrow bicycles from the hotel and ride a bit through the area.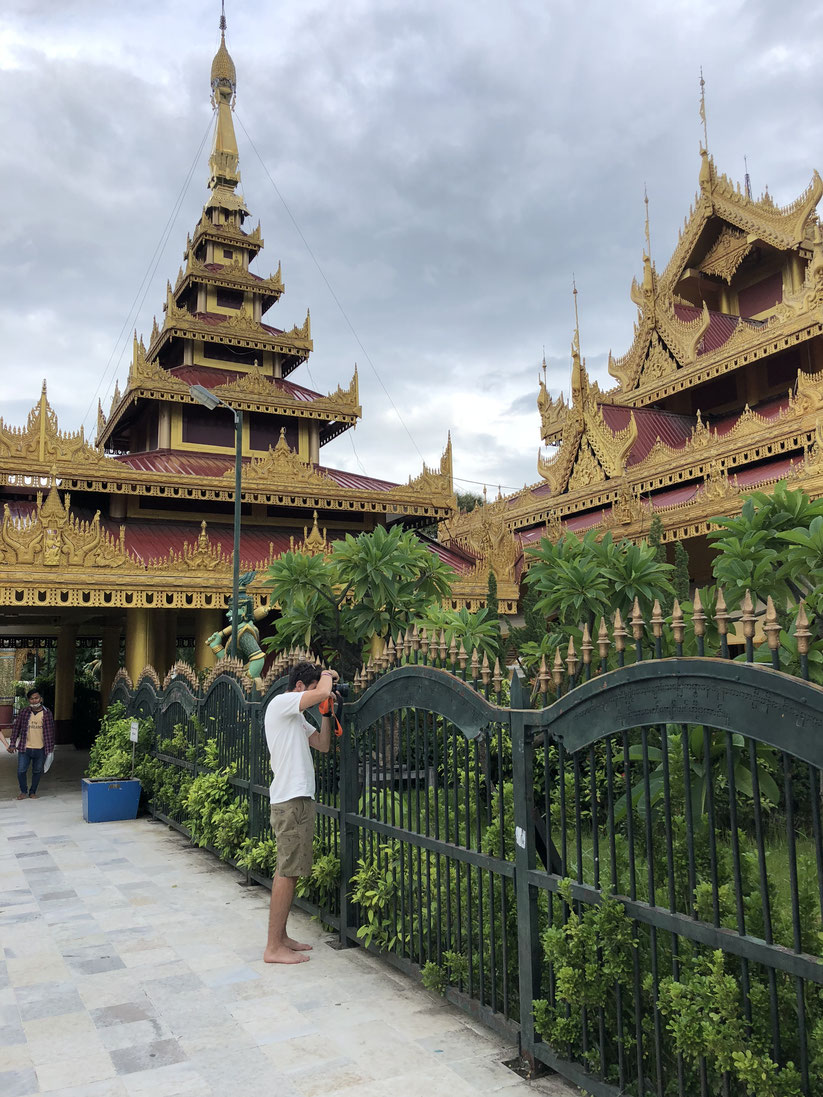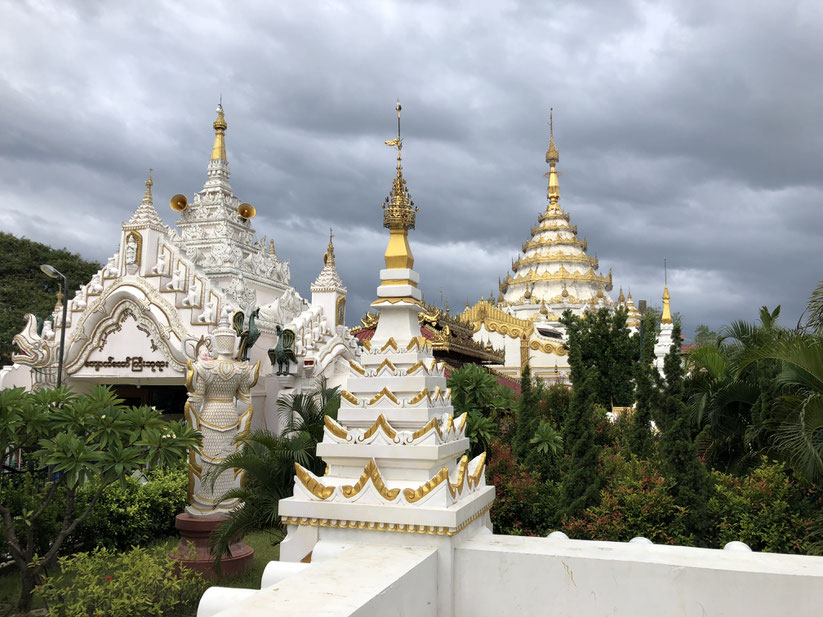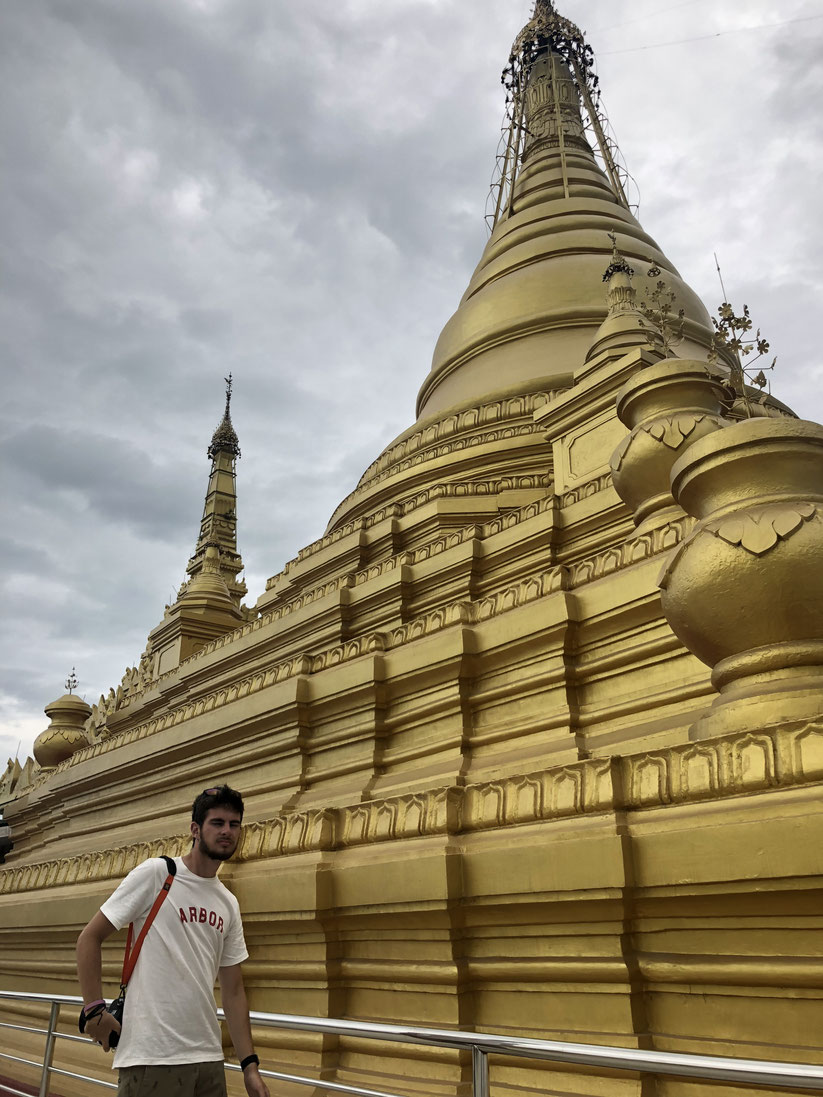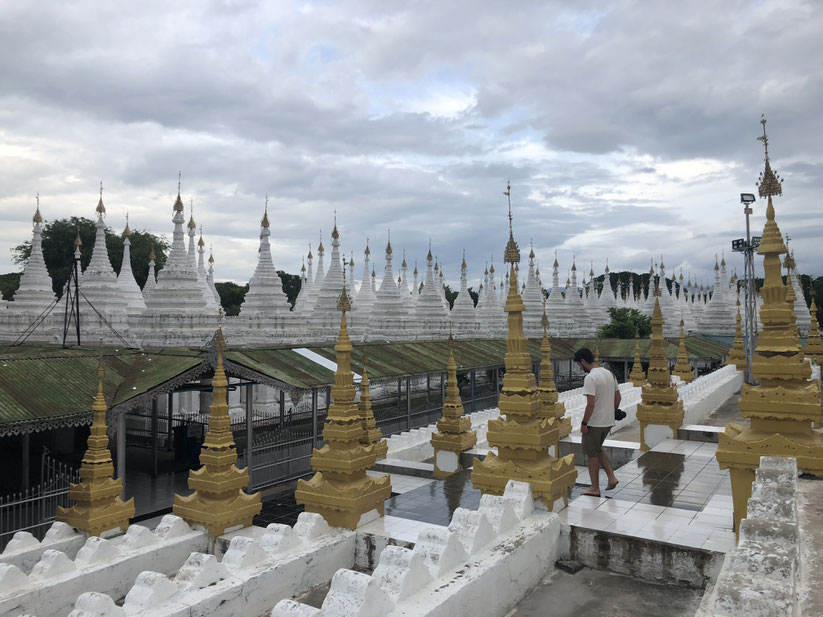 After a few hours of temple sightseeing, we look forward to a relaxed evening. We eat in the hotel and let the day end at the hotel pool.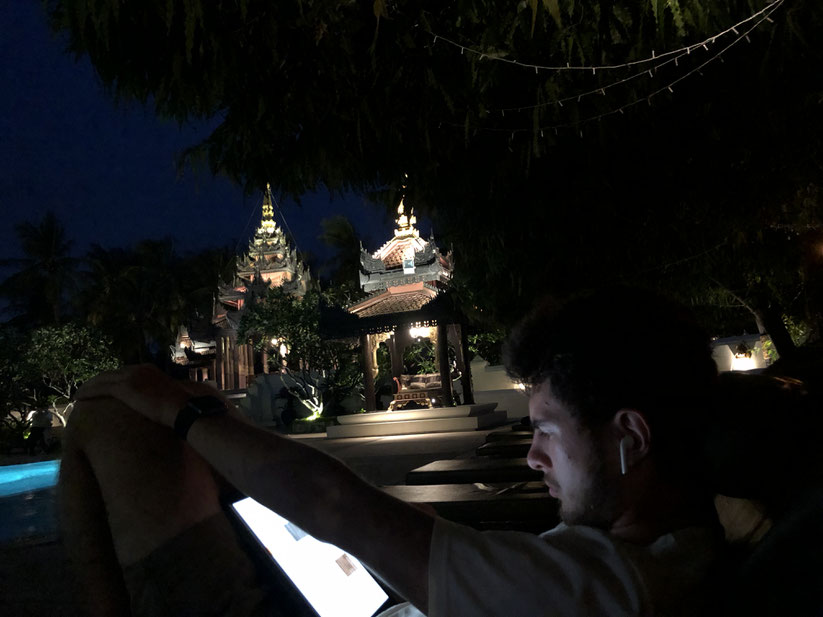 The next morning it goes back to the airfield. We fly to Paro! As you can see on the door, the plane was sealed by customs. Only at departure the seal is removed and we can start.