We were very curious about Pakistan. A country about which we know relatively little. Before we can leave Nepal, we have to confirm our ADC and FIC number. These are clearances of the military for the airspaces, which we will fly through. Without this, no flight may be made over Indian territory. After less than half an hour, these are available and we can start in Kathmandu.
Today on 06.09. is "Defense Day" in Pakistan. The military celebrates itself and its successes. Big parades take place on the day. Fortunately, we have read the NOTAMs so the notification for airmen in advance and knew that the airfield will be closed at certain times due to air shows. Accordingly, we have set our flight schedule and arrival time. Shortly before the landing, military helicopters were still in the air and we got some instructions from the pilot how to proceed.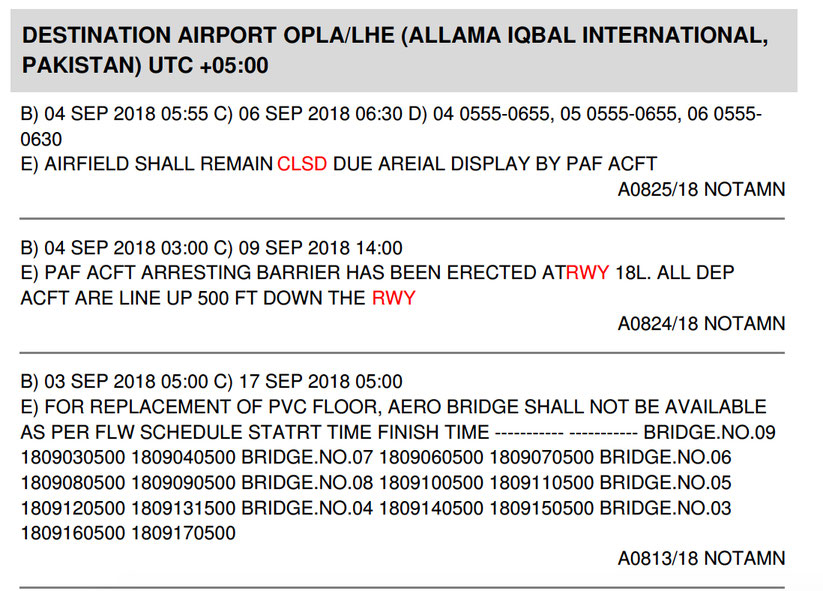 The landing was easy. The view is rather reduced. We are in a desert-like area. The sand, which is whirled up by the wind, creates a smog-like layer over the last 1,500 feet above the ground.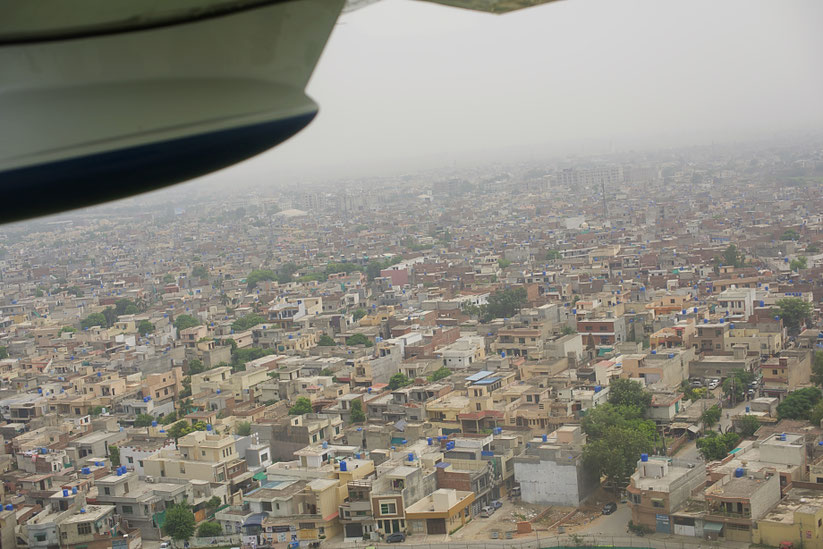 An over-friendly handling agent named Shahit, will help us to get through the authorities. We first noticed in Kathmandu that we did not have a visa for Pakistan and we prepared for a difficult procedure. We are lucky. Pakistan has a "tech stop" procedure for pilots. Since we only stay one night and have no passengers, we can enter with a simplified crew procedure. The whole thing lasts 15 minutes and we are cleared for Pakistan :-)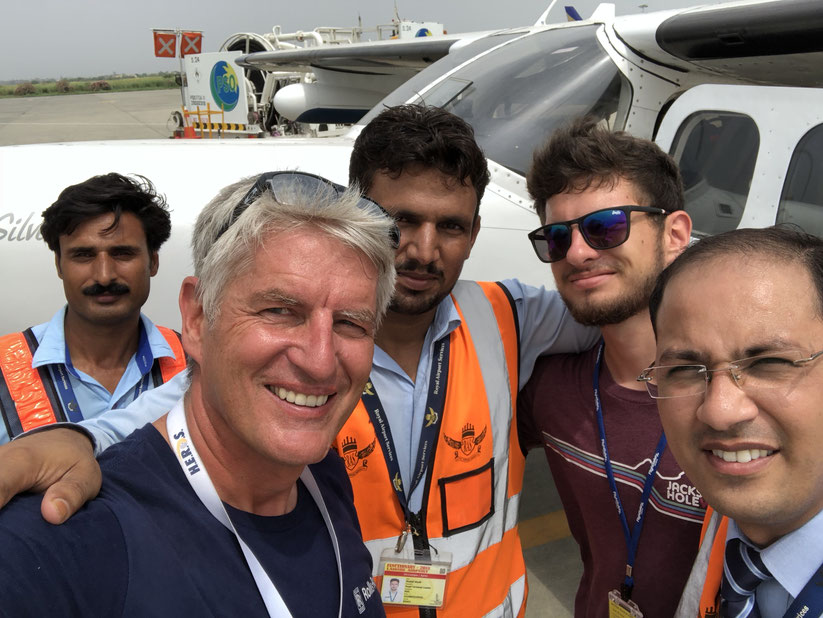 The hotel sends us a shuttle and after an hour we are in our hotel. This is shielded like a high security prison.
Lahore is a city with just under 11 million inhabitants. Chaotic, crowded streets. But very different from Kathmandu. It's hard to describe what the difference is. But it is a different driving. Still in the flow, but "different" ...
Actually, we wanted to go to the city, but we are so tired that we decide to stay in the hotel after the afternoon meal. We go to bed early and sleep through.
The hotel was better protected than Alcatraz. Here is a picture of the hotel room on one of the many watchtowers.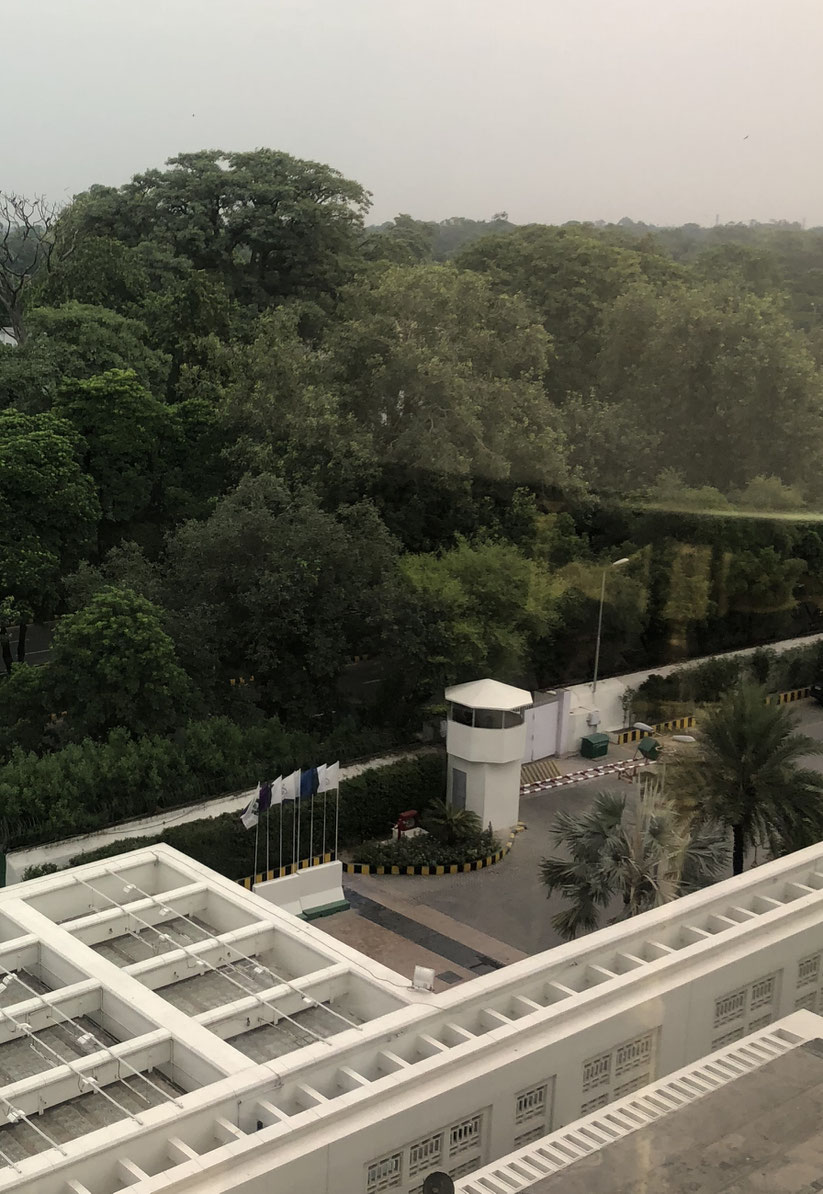 Today via Afghanistan and Ashgabat to Baku. No time for a rest.