Today we are flying to the USA. A few preparations must be made for this. The APIS must be filled out and sent. Some months before we had already applied for the DECAL number, that our plane can be identified and then Customs must be called. We did everything well.
Teterboro is one of the few airfields where particularly strict rules apply. We made a mistake right after landing. We thought the customs received us directly at our FBO. This is not the case. There is a special building that has to be approached directly after landing. So we were at the wrong place. So...start the turbine again and taxied to customs. When we got there, we made the second mistake right away and got out right after we turned off the turbine. Oops, that is forbidden. You have to wait in the plane until you are asked to get off. However, the officials forgave our mishap with the comment, "Is this the first time?". After we answered in the affirmative, they reprimanded us again and then were quite nice.
Here in Teterboro are all the business jets of New Yorkers and businessmen flying in over the Atlantic. Right at our parking lot were over 20 Gulfstreams and a few more Falcons. Each with a value of at least 50 million dollars. There was simply a billion in value...and that only on our parking lot. 
Wir sind dann mit Uber nach Manhattan gefahren. Es fing an zu regnen. Die Räder haben wir im Flieger gelassen.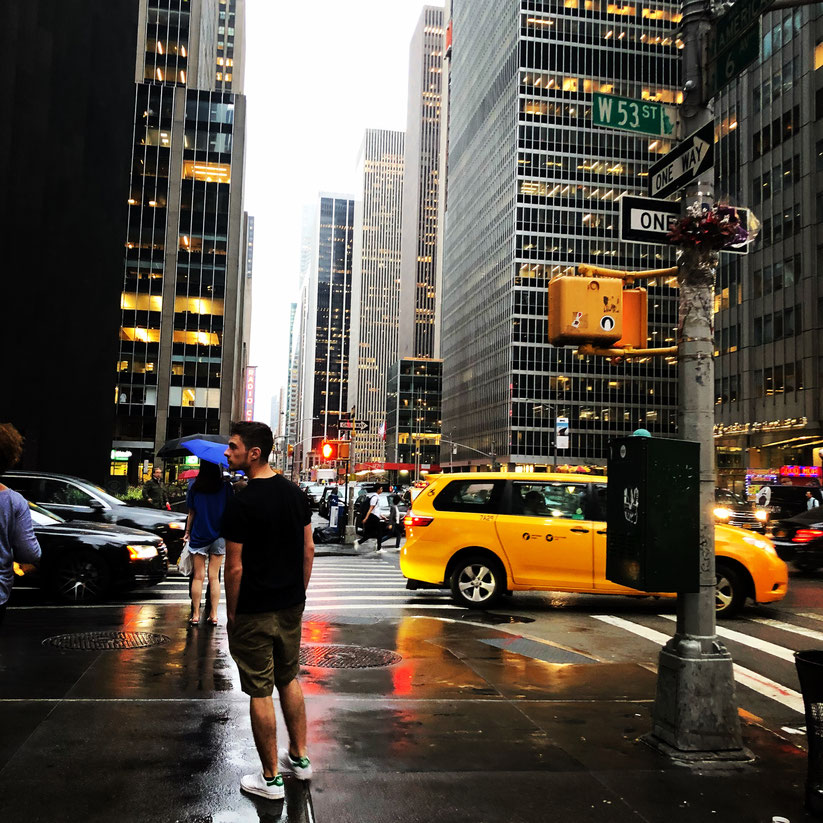 In the evening we ate in one of my favorite restaurants, the Fogo de Chao. Definitely visit :- )
The next morning we flew along the Hudson River to the Statue of Liberty. 
After the start in Teterboro we flew shortly to the north and then south along the Hudson to the "Lady". We could even fly around her, then back on the right side of the river along all the skyscrapers of Manhattan. A beautiful experience