From Gardiner we went on to Jackson Hole. A well known winter ski resort. It is only a short flight. We decided to fly under visual flight rules through the valleys of the Rockies, exploring Yellowstone National Park from above.
Our small airfield is located high in the mountains. For the pilots I took a picture of our display. Have a look at the ISA temperature :-)
For the non-pilots: The temperature at this airfield was 27 degrees above the standard value. This is 15 degrees above sea level.
But our little engine is a muscle man who can handle such adverse conditions without any problems. So...fire up the turbine and "Clear for Take-Off!"
Destination is Jackson Hole!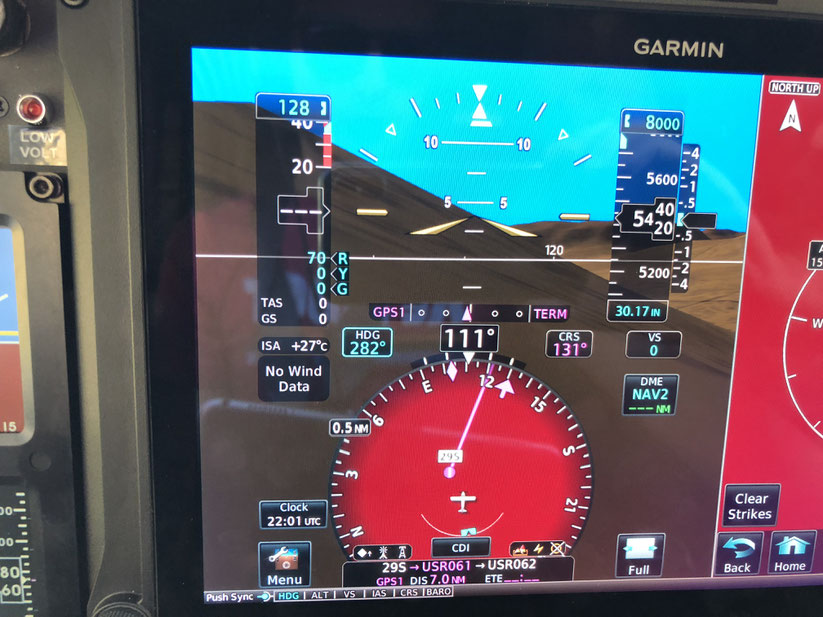 We then flew through the valleys and over Yellowstone National Park.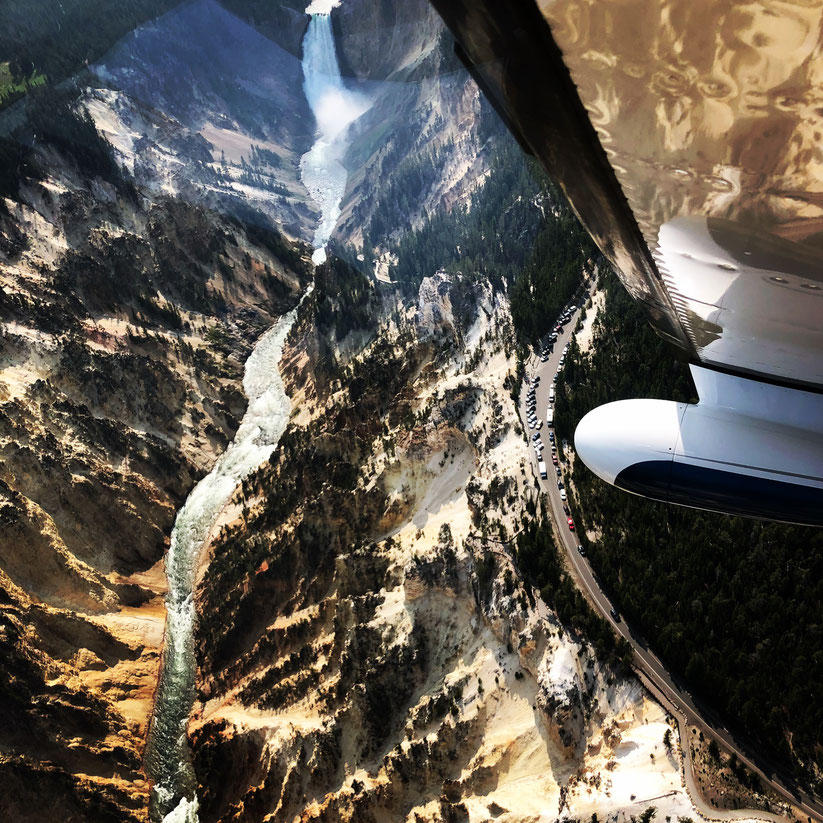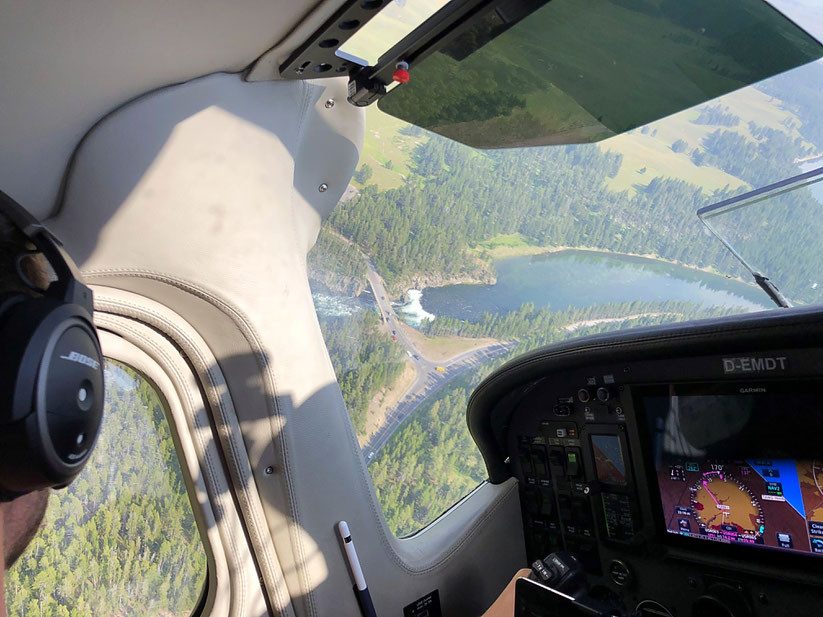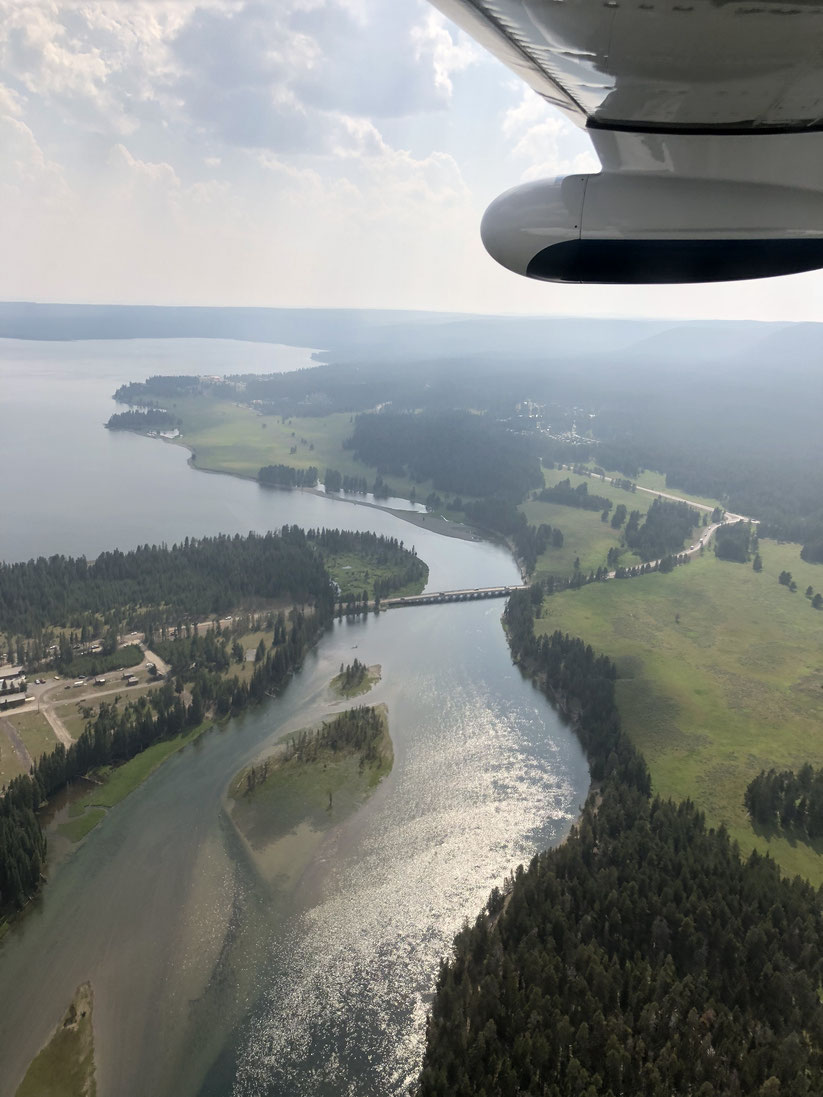 In the mountains, the weather changes within a few minutes. That's how we felt just before Jackson Hole. A really heavy rain cloud made the approach to the airfield exciting again. You could hardly see your hand in front of your eyes, so much water came "crashing down". But our airplane didn't mind. We landed safely and then rather had the problem on the ground that we could hardly see the road markings. As suddenly as the rain shower came, so quickly everything was over again. So...unpack the bikes and off we went the 15 km to Jackson Hole past Teton National Park.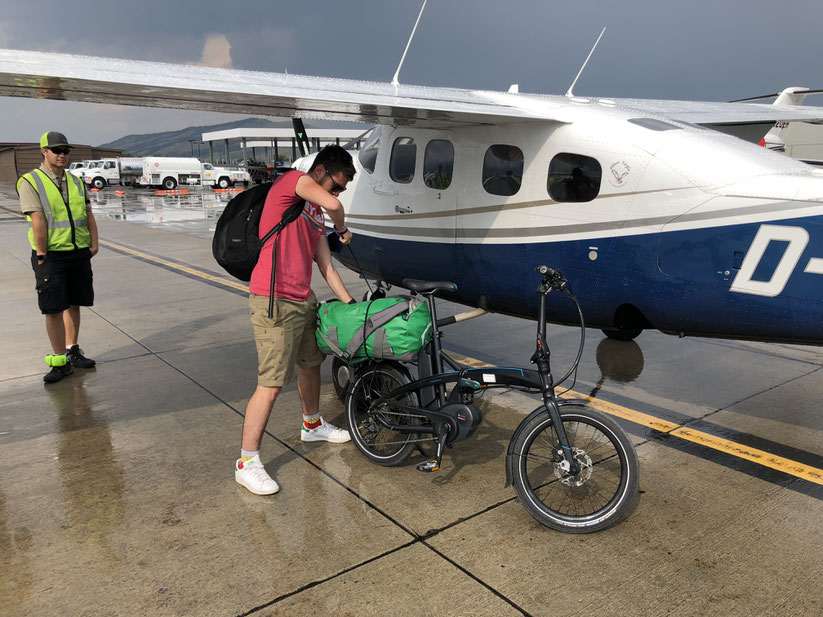 There is a bike path from the airport to Jackson Hole. This leads directly past the Snake River. On the way, we took a short break and enjoyed the view.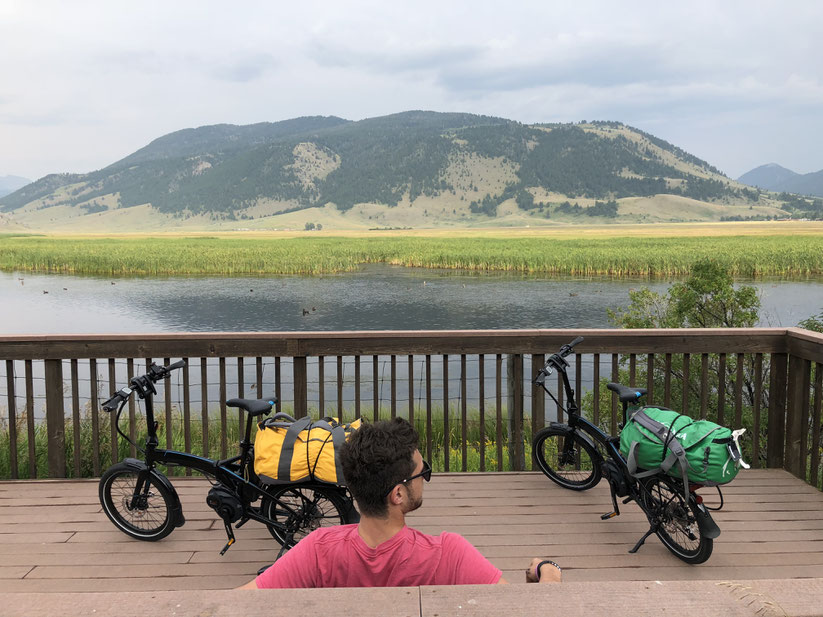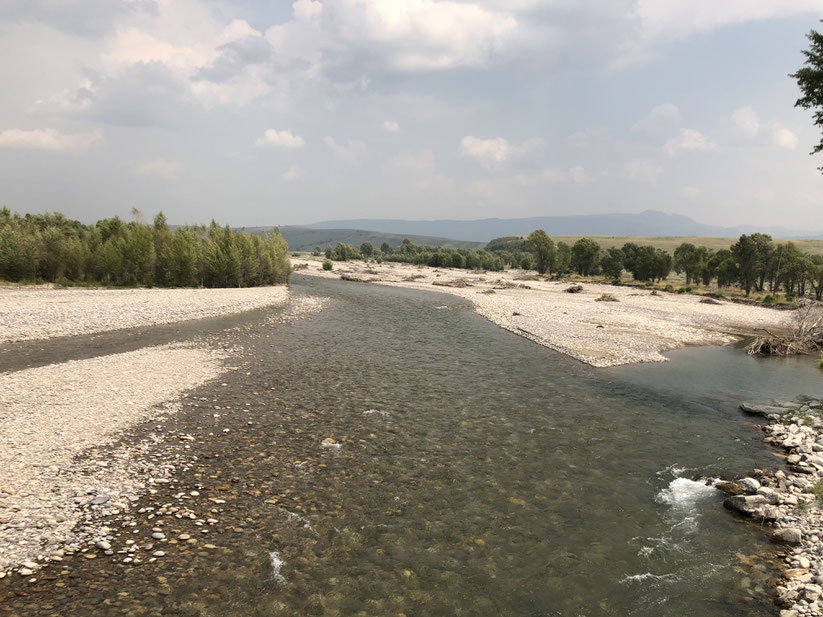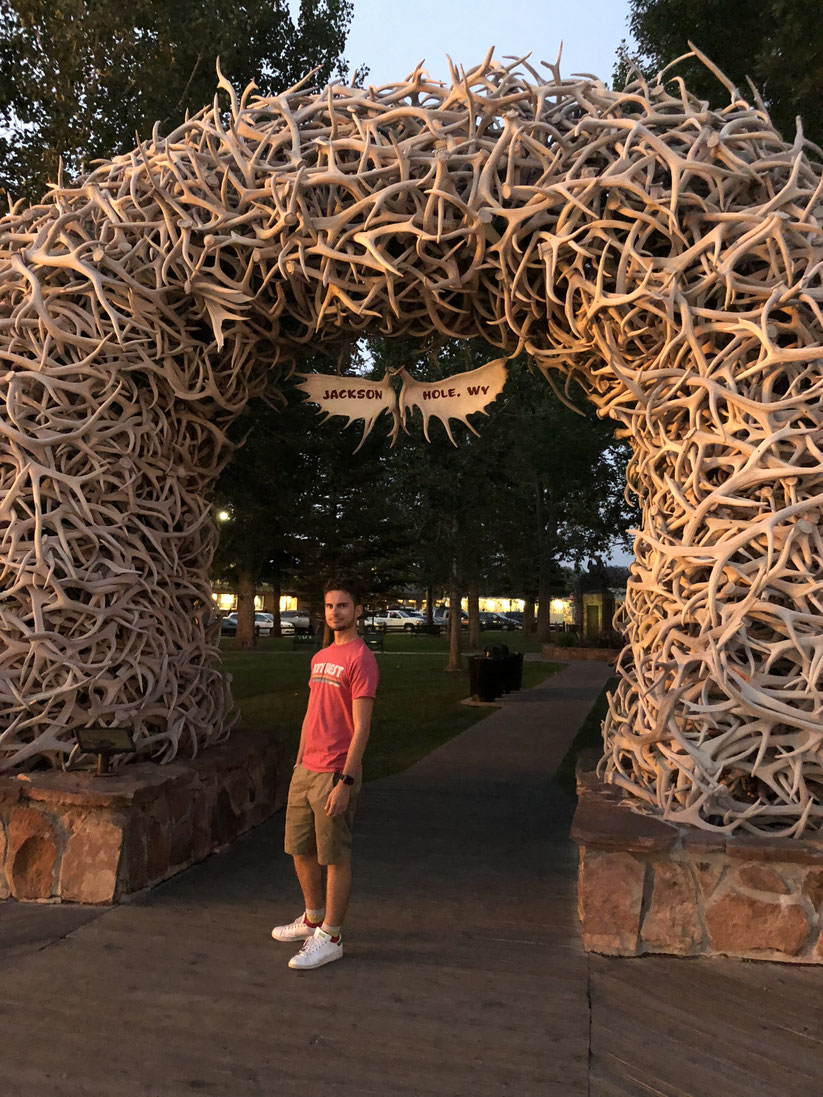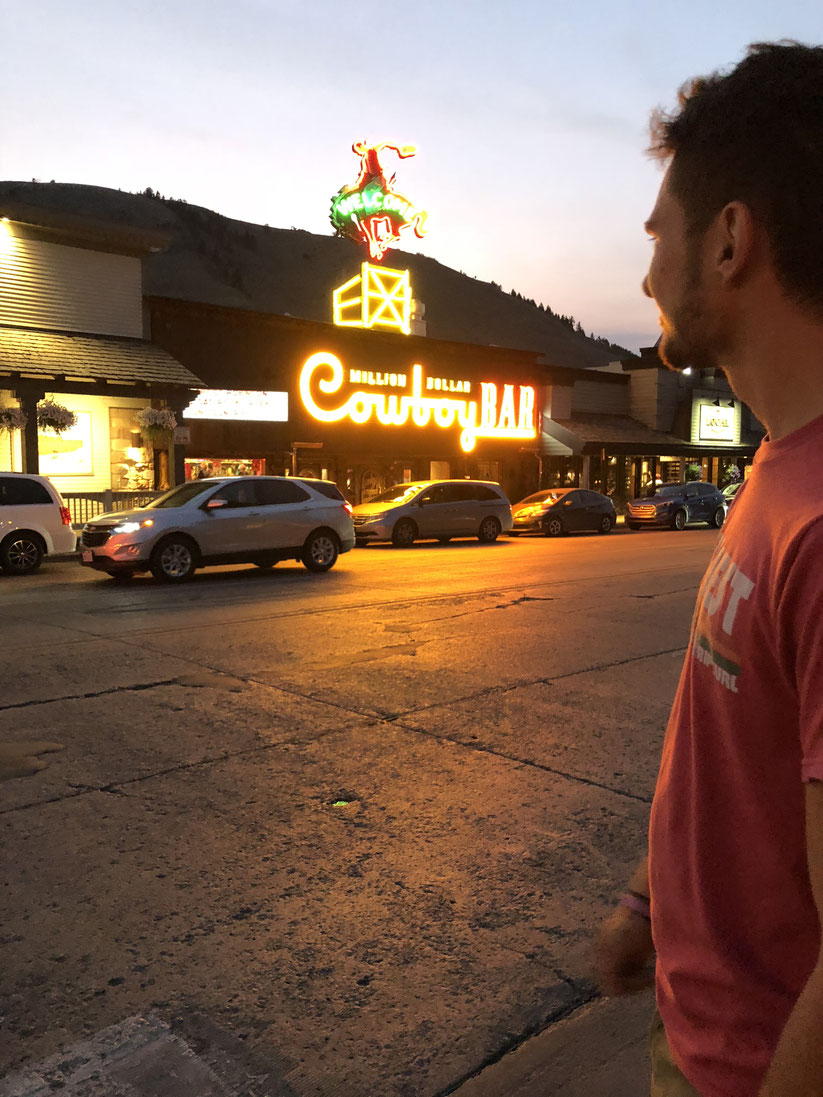 Jackson Hole is a typical winter ski resort. In summer you can hike and bike there. Everything very relaxed. We ended the day in the hot tub of the motel. Tomorrow we will go on!