After the topping off in Ugolny, we are heading to our today's destination: Petropavlovsk. For this we have to fly over the Kamchatka Peninsula. There are still active volcanoes here.
Unfortunately, most of the time we had a low overcast layer so we could not see so much of the landscape. But the high volcanoes stood out. A beautiful view.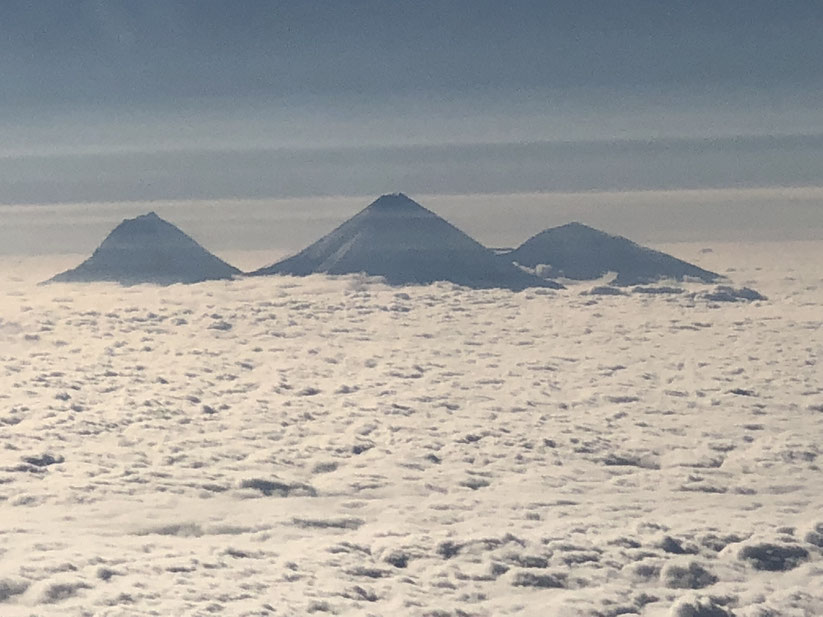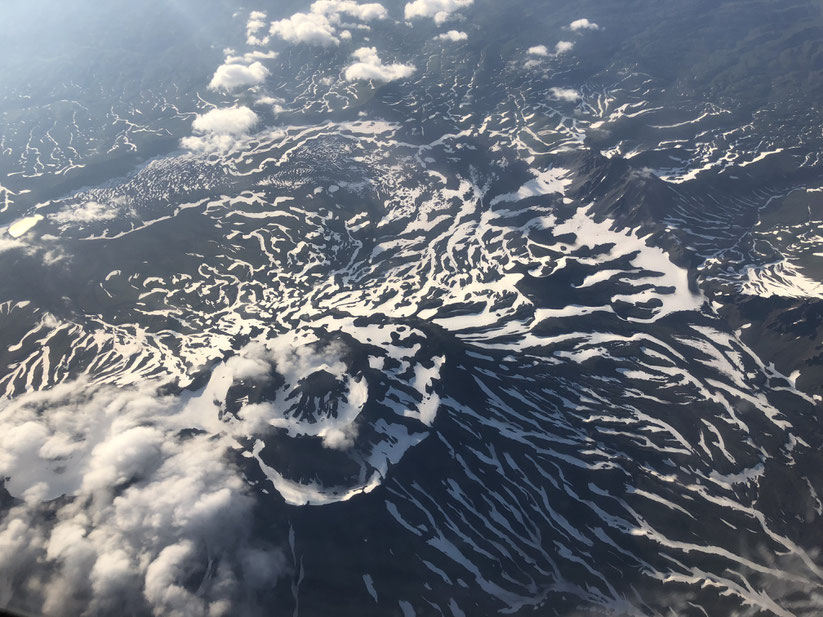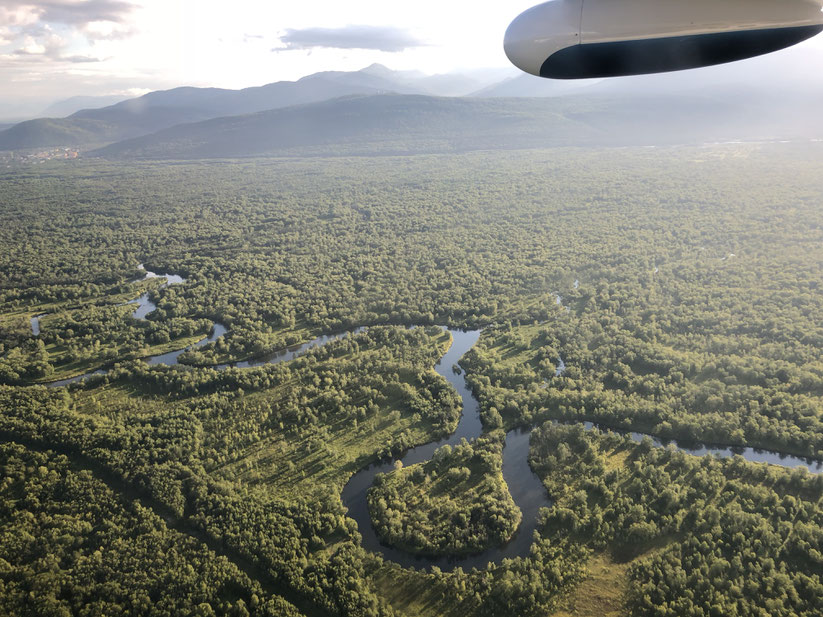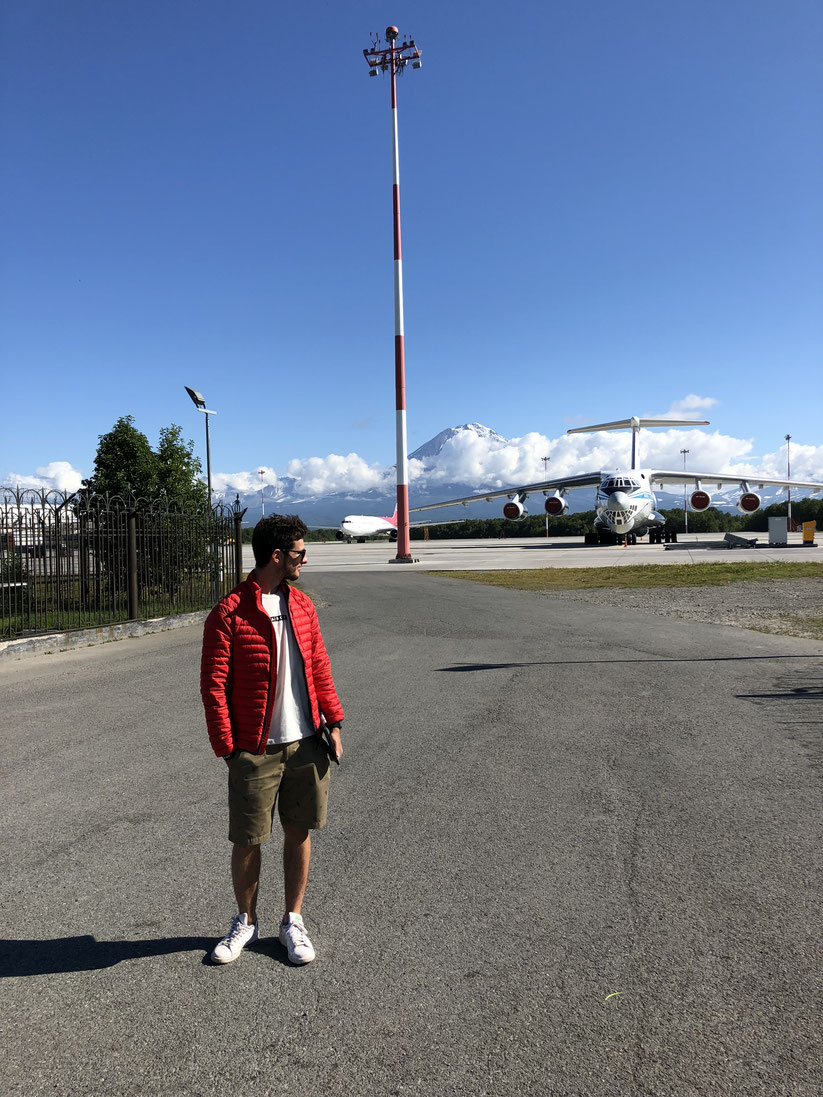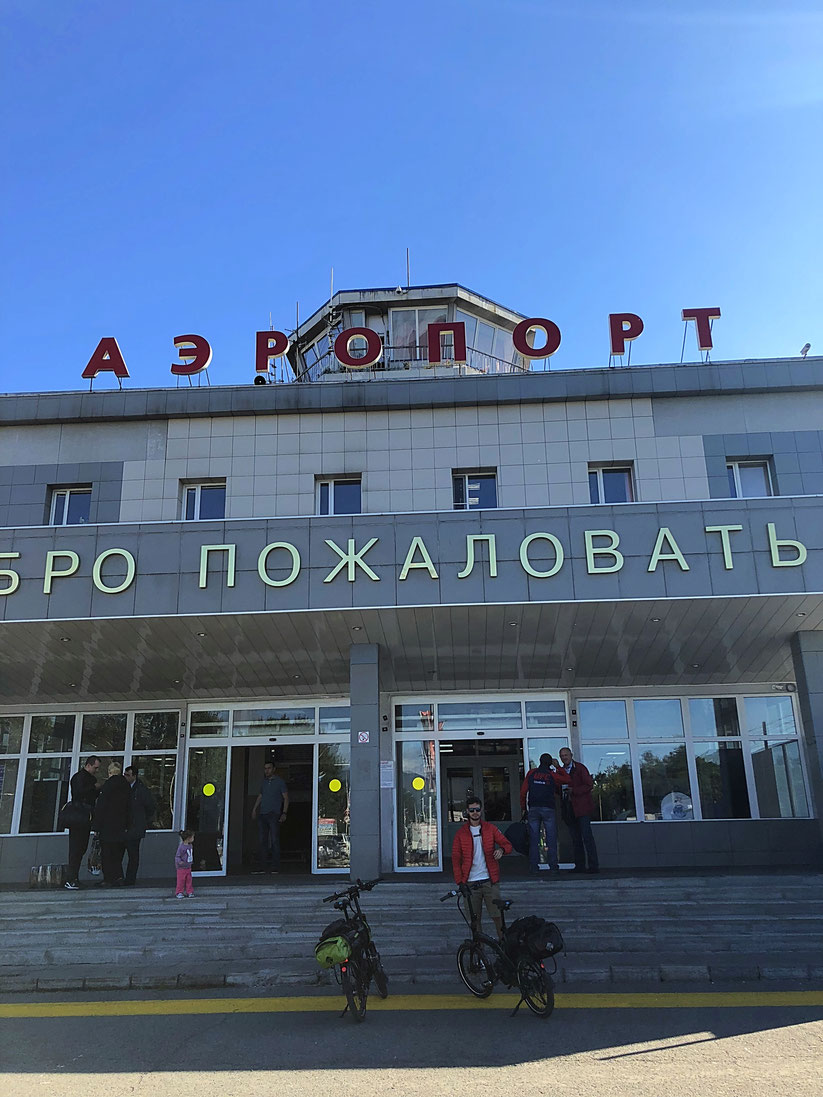 In Petropavlovsk we were received very nice. The fuel truck was already waiting for us and we were able to drive off right after refueling with our bikes. Today we booked a hostel. From the airport it was only 5 miles away. It was good to do something physically. Interestingly, many cars were right-hand drive. The proximity to Japan is unmistakable. In our accommodation we met South Koreans who are making their holidays in Russia. The area is well known for hiking. Lots of nature and mountains (volcanoes).
By the way ... a tip for city planners: The pedestrian traffic lights always have a clock that indicates how long the phase is still active. In the US, thit is also the case for the "green phase". Here it is both for waiting, as well as for walking. How often do you stand at a red pedestrian light in Germany and think about when this will probably switch. Often you just run over it ... By the exact time, you are more likely to stand still waiting for the 10 seconds ...
The next morning we leave Russia again. Too short. The country - especially here in Siberia still has an originality that has made you wanting more.
The "exit" procedure was relatively simple. Customs, border guards, etc ... were all there again. We guess that nearly 20 people in different uniforms took care of us. Our handler has guided us perfectly through the individual authorities. So we were done after 30 minutes with everything. Perfect!
Handlers are mandatory at large airports. There are so many unclear processes. Every airport has different procedures. Every function is trapped in its "silo". The risk of being "trapped" in the house of the madmen like Asterix and Obelix is real. A good handler knows the procedures, knows the characters and guides the pilot through the "House of the Mad". In Russia we had two great experiences with our handling agents!
We don't have time to rest. Japan is our next destination!