After the long flights the day before we took a day break in Luang Prabang. We found a nice hotel right on the Mekong. Our handler "Phormanee" has offered us to be our guide of the day. We accepted it thankfully. After breakfast she is waiting for us and has a full program for us. First to the waterfalls, then to an elephant farm and then "culture" with a visit to the temples in the city. So we do not come to rest ;-)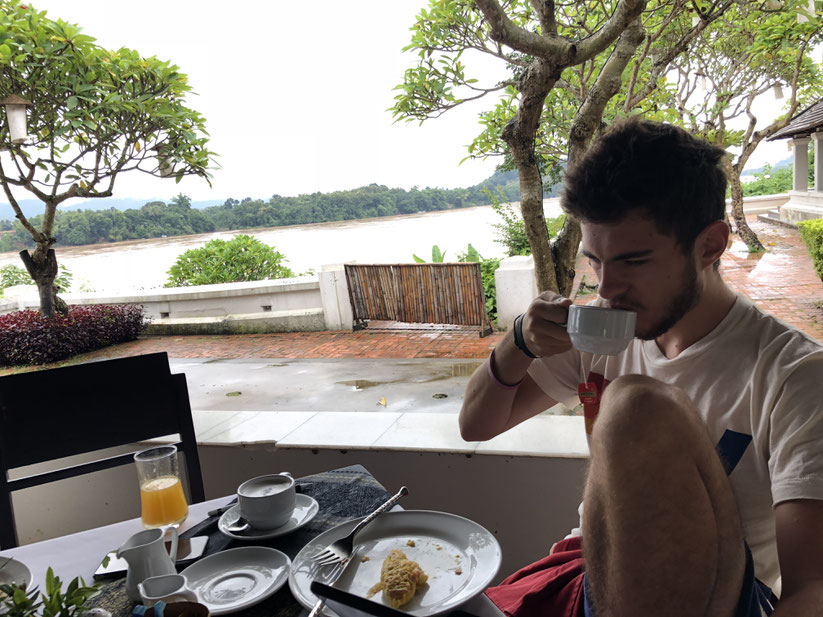 Due to the strong monsoon rains, the waterfall is currently quite strong. Many places on the shore are flooded.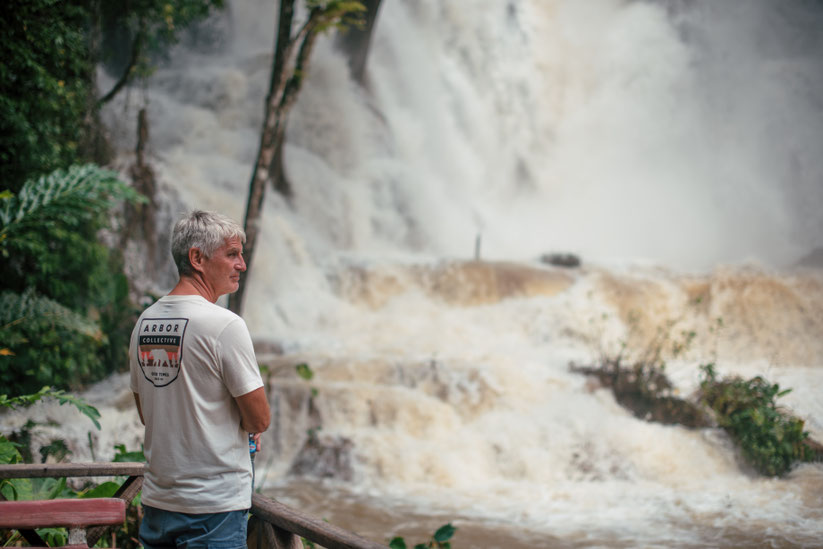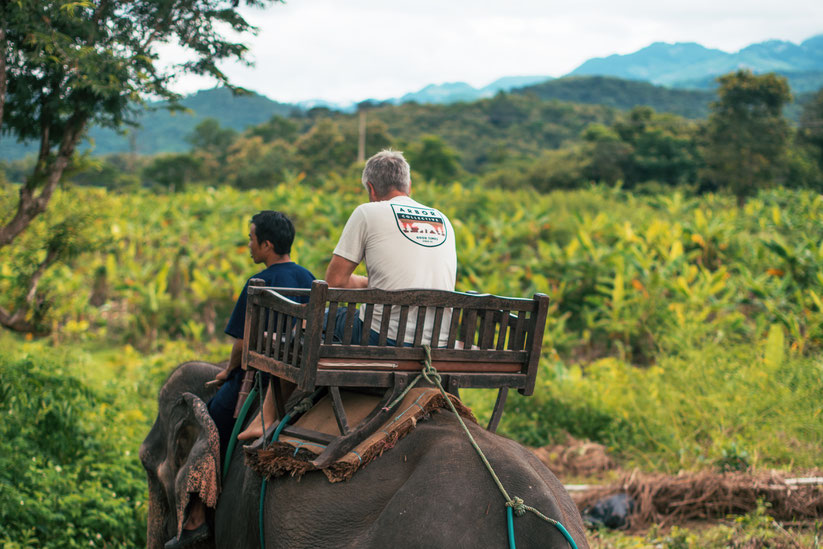 There are a few temples, pagodas and religious monuments. We looked at a few on the day.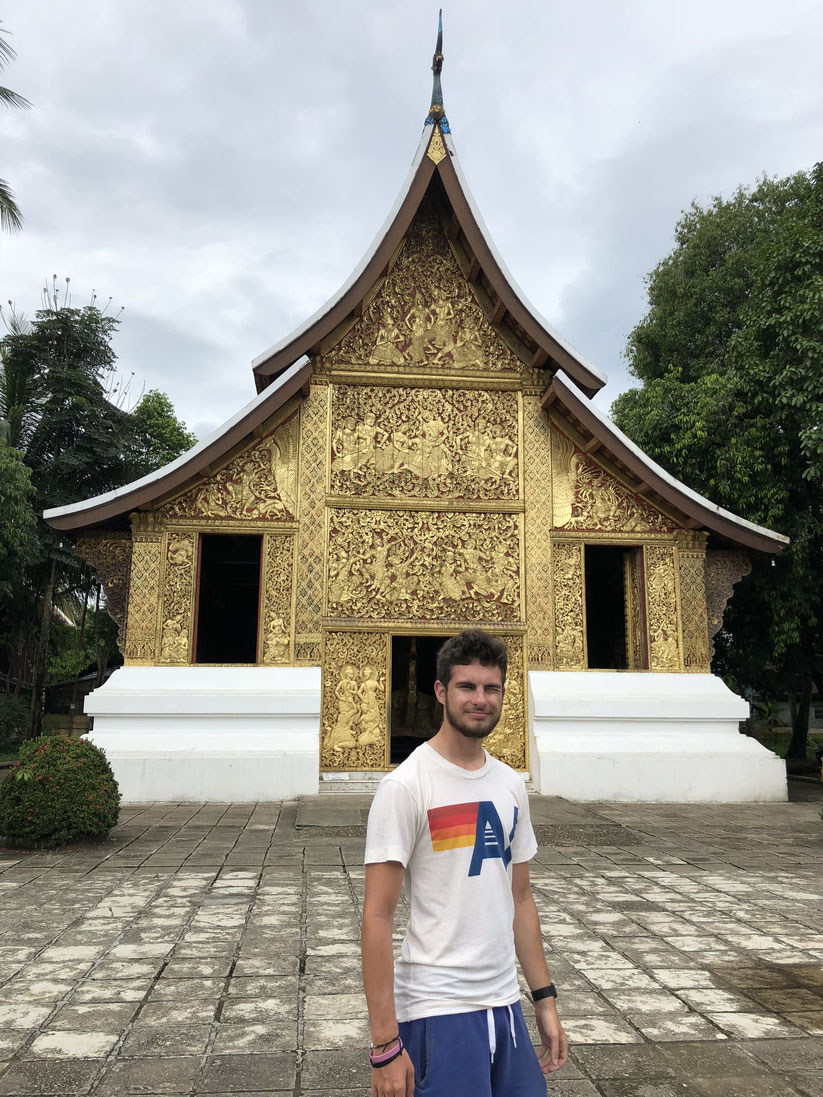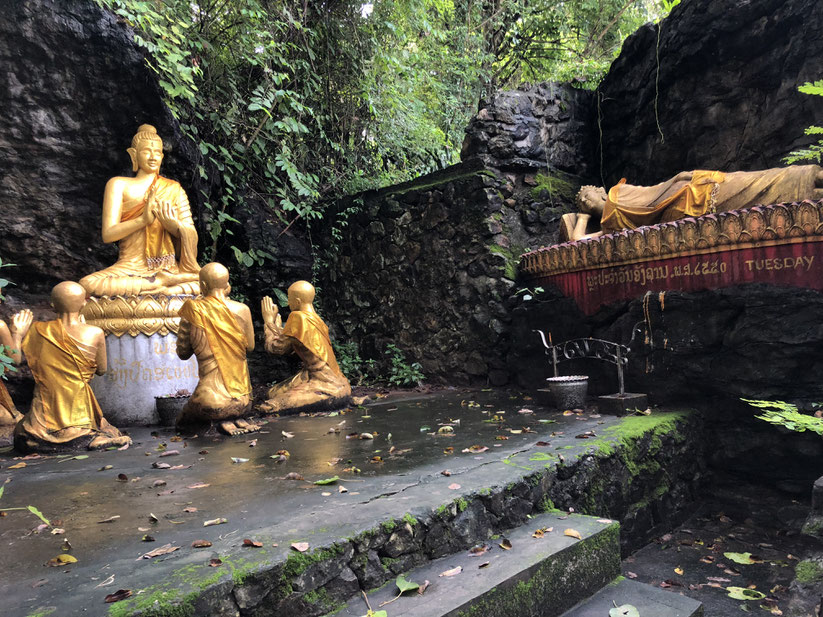 Luang Prabang has a hill in the middle of the city. The city is right on the Mekong and Nam Kahn rivers. Both rivers are merging.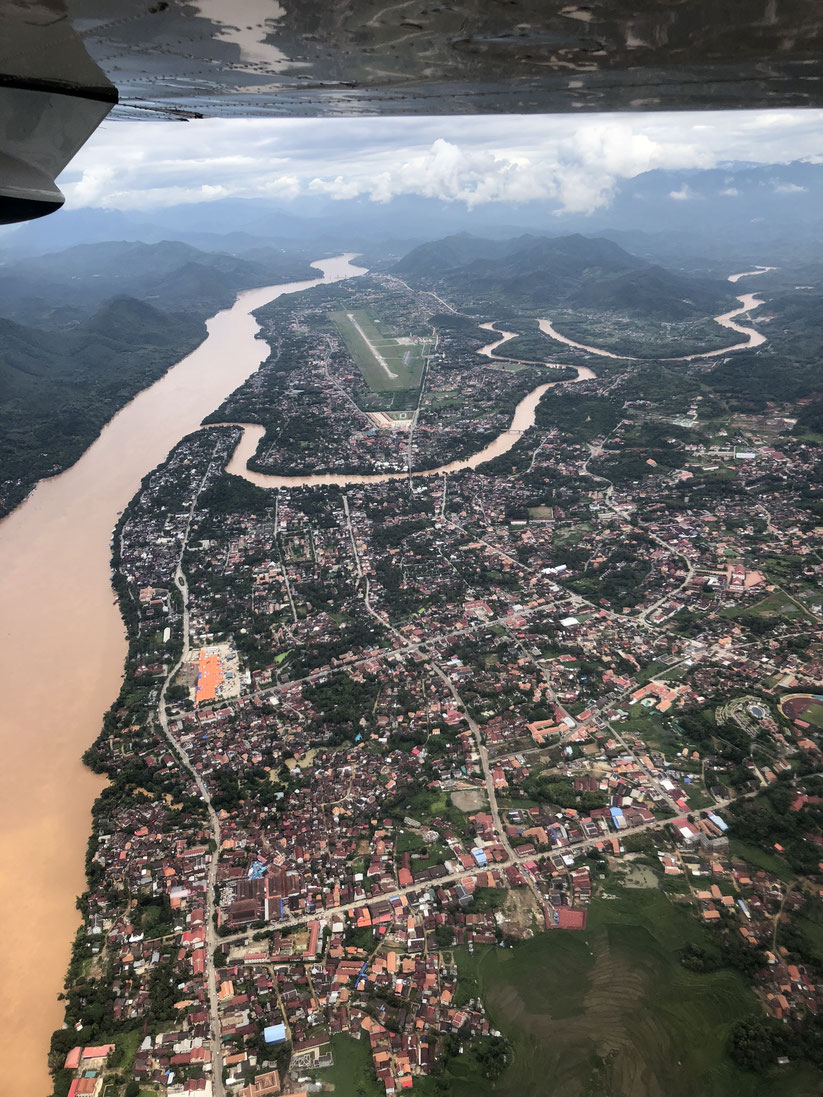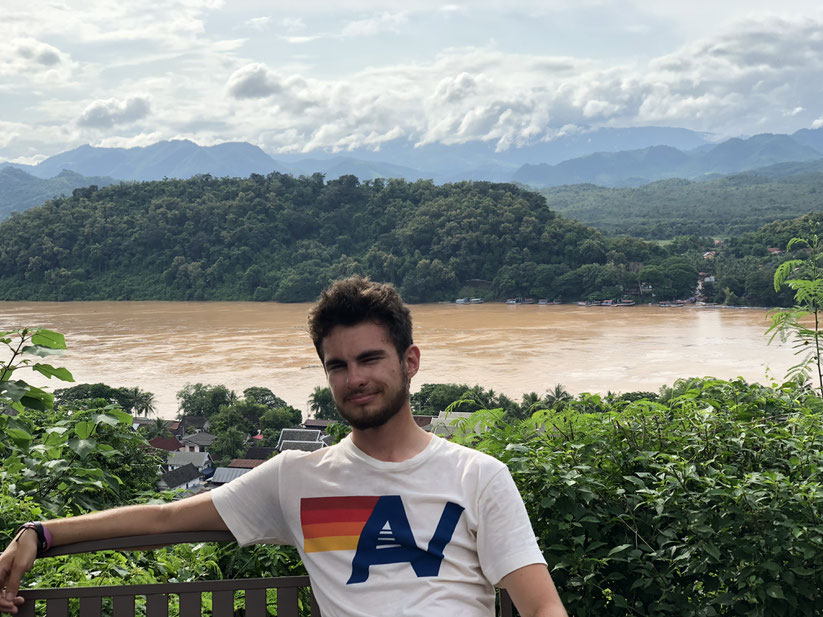 Frische Kokosnuss als Erfrischung zwischendurch.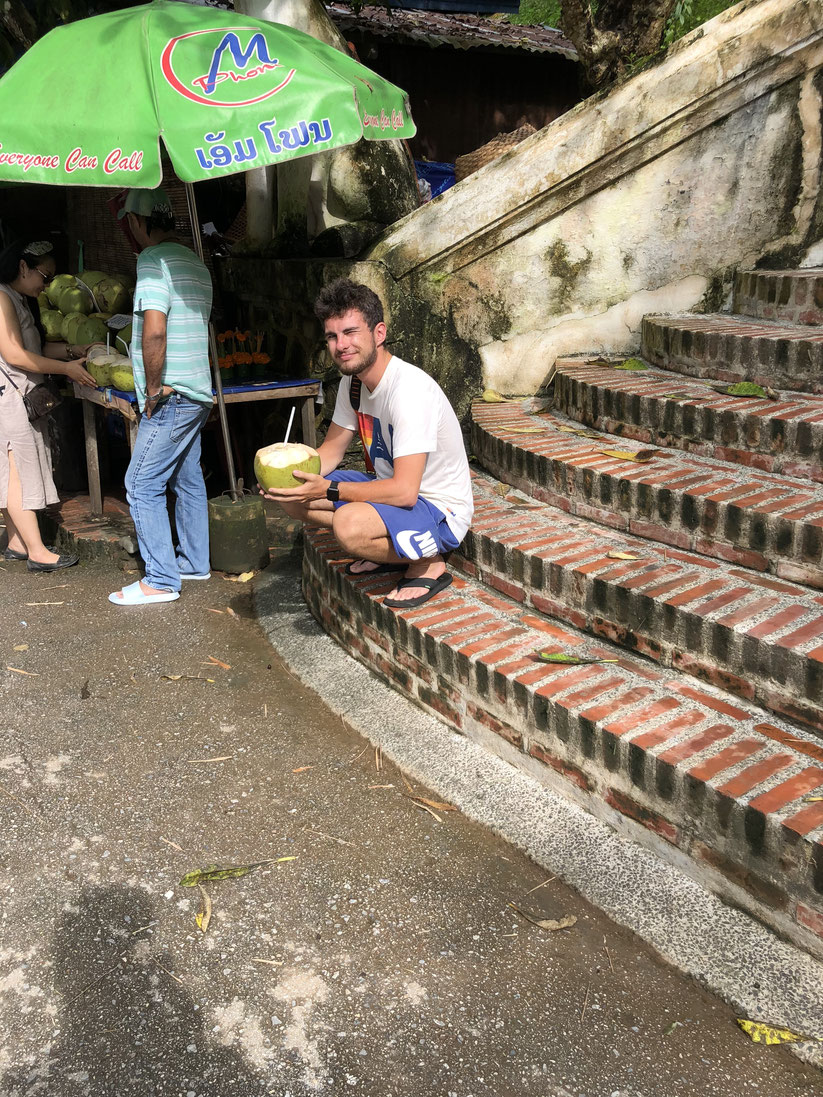 Surprisingly modern transport devices. Both the bikes and the cars are all new. You can feel a boom in the area.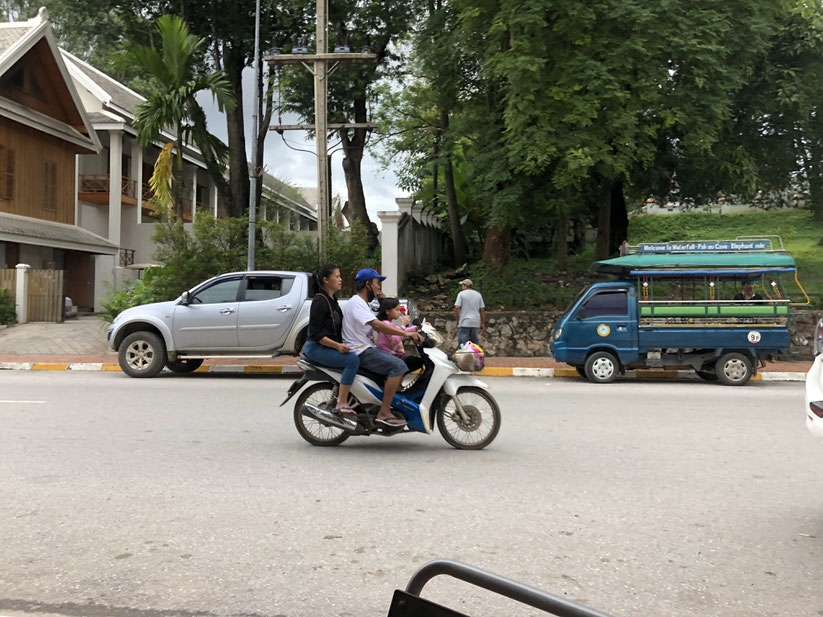 View of the mekong from the hotel room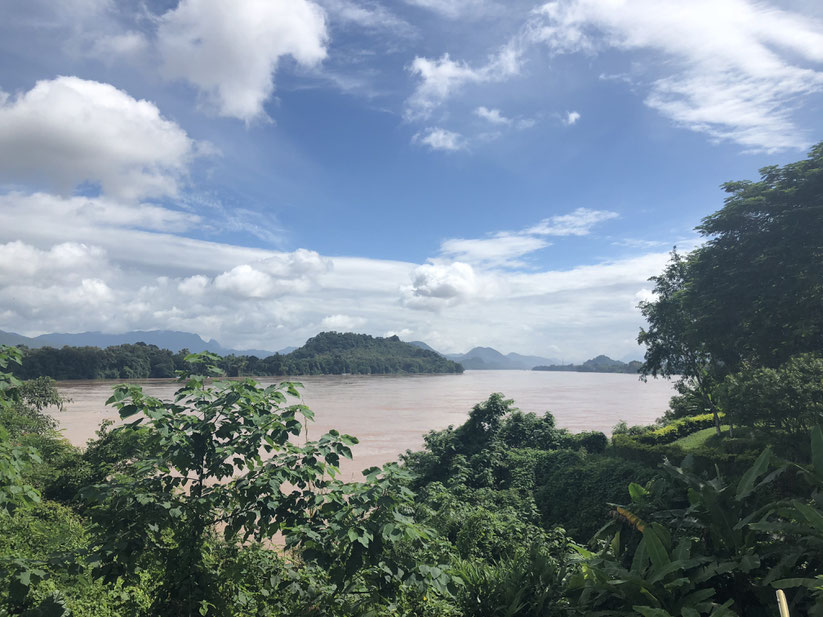 The brown color comes from sediments and says nothing about the cleanliness of the river. Nevertheless, it is not inviting for a bath :-)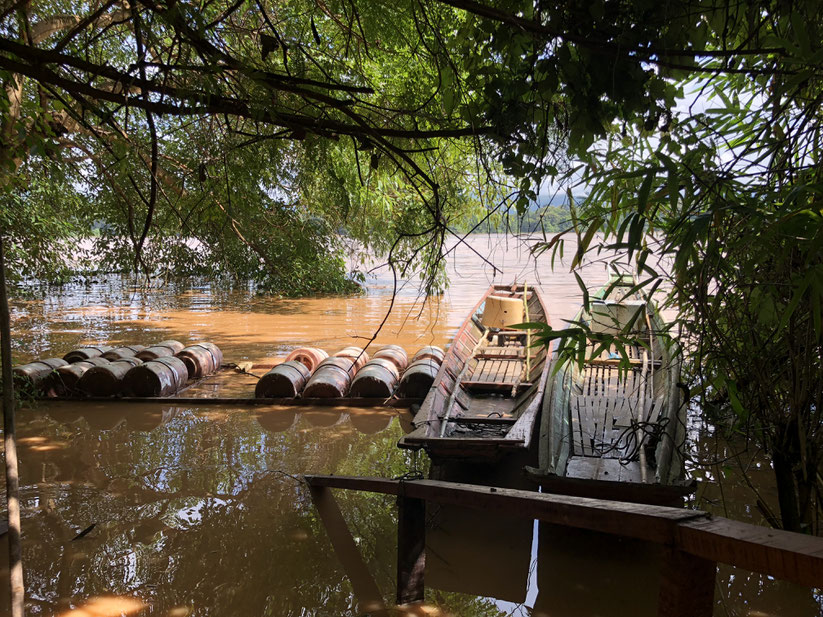 The next day it goes on again. Today's goal is Mandalay. Our handler Phormanee is already waiting for us at the hotel entrance and has organized the transport to the airport. We are topping off and are in the air 30 minutes later.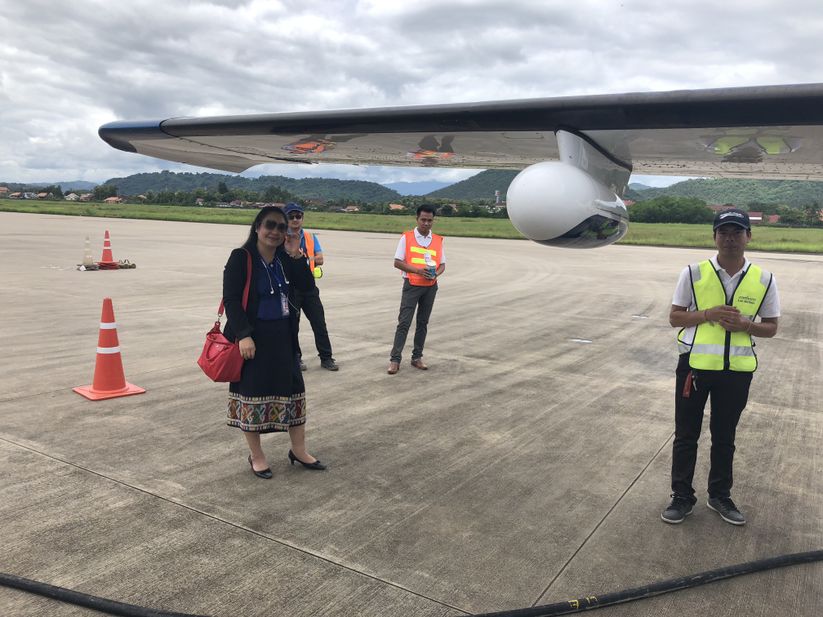 In these countries, you have to be careful with the quality of the fuel. See Fuel Drain.